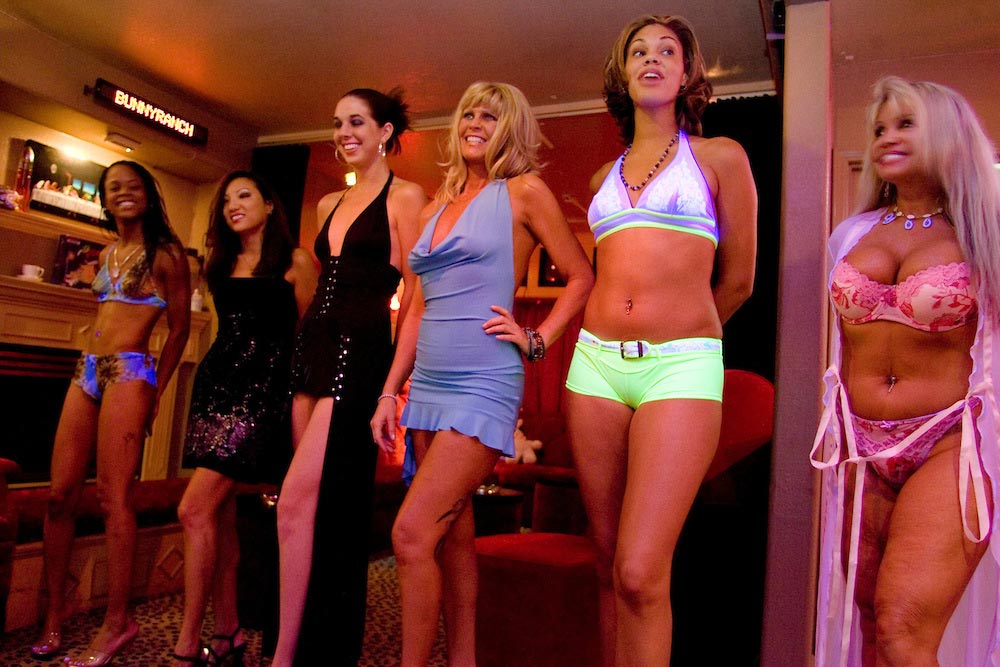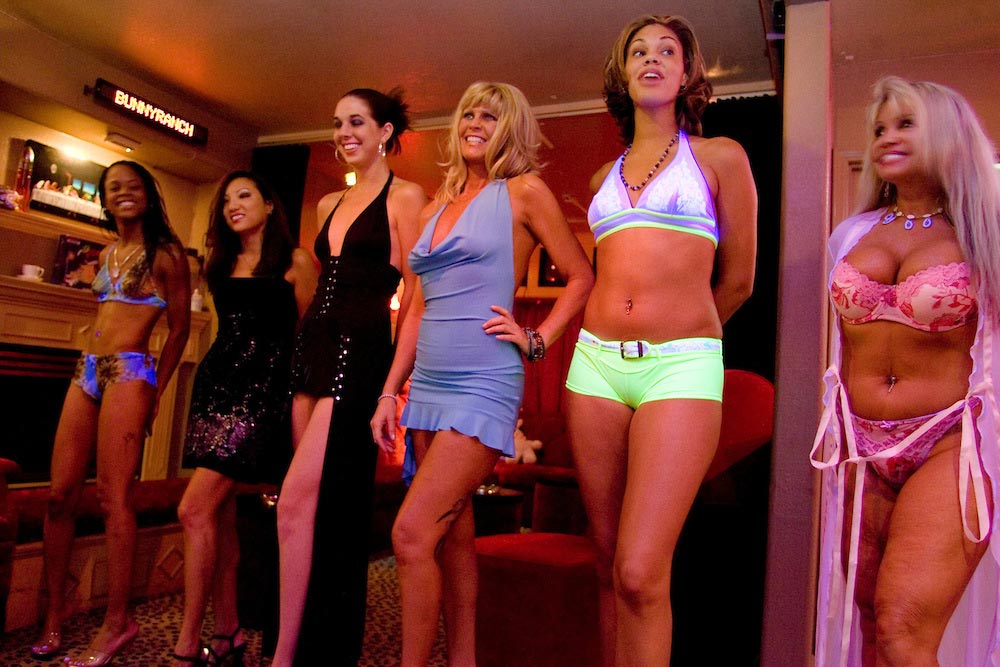 Last time I checked going to a brothel meant having to pay one of the escorts on hand to service you. Not necessarily so at Nevada's famed Moonlite Bunny ranch brothel who in a bid to increase customer satisfaction are paying 'testers' to engage in quality control.
In an exclusive with the nydailynews, the brothel's owner, Dennis Hof tells in a bid to offer customers the best possible service he's willing to pay testers to get their personal feedback so the girls can continue to improve their game.
Offered Hof whose seven brothels make up 40% of North America's legal bordellos in the hit HBO series Cathouse: 'I'm looking for someone who's fun, has some personality and wants to have a good time,'
Adding: 'The ideal candidate must have stamina as well.'
But just not every applicant is probably going to make the cut.
Qualifies ranch spokesman Marc Medoff: 'Secret shoppers need to be experienced, educated, and well rounded.'
Define well rounded? Or maybe rather not….
Reiterates Medoff: 'Obviously a very young person or a person who has not traveled or been around would not be ideal,'
'We want somebody who gives us a true, honest, worldly perspective.'
Also encouraged to apply as a 'test shopper' are the odd female applicant.
Told Medoff: 'We'd love to have a woman or two,'
'Even couples to be honest with you. A lot of our customers are couples.'
Reiterated Hof who has since seen an avalanche of applicants: 'I think it's a great opportunity for some New Yorkers who want to have a good time and make a lot of money and enjoy one of the best products in the world,'
'We're going to hire about a dozen people and some of them will be full time and some of them will be part time. I'm already getting flooded with applicants.'
Current applicants tells Hoff include an adult entertainer (makes sense right?), an honorably discharged soldier, a recent college graduate as well as a recent divorcee with sales experience and a first hand customer experience at Bunny Ranch (why decline?).
What do you think? Shouldn't you be dropping off your resume too: dennis@bunnyranch.com
top image found here