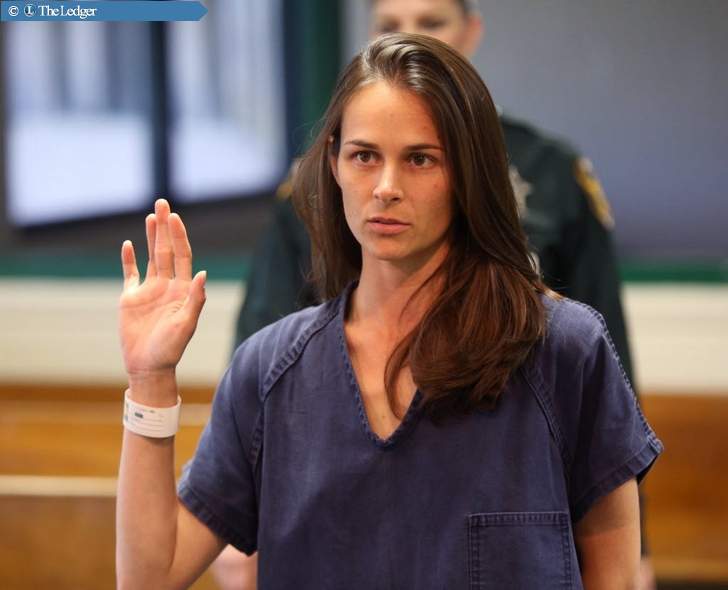 Jennifer Fichter a 30 year old English teacher has pled guilty to 37 counts of unlawful sexual contact with a minor after being found to have had sex with at least three minor students, one of whom impregnated the woman.
Initially scheduled to attend a pre trial hearing in Polk County, Florida, Thursday the woman instead decided to plead guilty to 37 counts against her.
Scheduled for sentencing on July 2, each charge carries a maximum of 15 years in prison.
Jennifer Christine Fichter, teacher had sex with student before abortion.
The woman met her victims at Central Aerospace Academy in Lakeland where she preyed on at least three 17 year old students, as early as 2011, where one of the youths impregnated her. The woman's pregnancy would lead to the teacher seeking an abortion.
The teacher's eventual arrest would come last April after one of the victim's mother came across a series of intimate texts messages on her son's phone.
The messages indicated that the minor and Fichter having had up to 30 sexual trysts, with the woman unabashedly claiming her love for the student.
It would be revealed the victim was 17 years old in September 2011 when Fichter started inviting him over to her apartment where they would cuddle on the couch and watch TV.
Initially charged then with six counts of unlawful sexual activity with the minor, Jennifer Christine Fichter would be charged with a further 20 more counts in June when a second student came forward accusing the teacher of abuse.
Matters would escalate after a third student stepped forward claiming he had sex with the the teacher up to three times in the parking lot of a Lakeland apartment complex and three times near New Tampa Highway. Authorities would hit the woman with an additional dozen charges.
Before coming to teach at the Space Academy, Fichter resigned from her job at Robinswood Middle School in Orange County in 2008 after it was reported she had feelings for an eighth-grade student. 
A 40-page report on the English teacher revealed that she told another teacher she had feelings for the boy, and hinted to another student that she wanted to have sex with him.
She reportedly said 'he makes me melt into a puddle with those eyes.'
Her co-worker told investigators that she told her she even dreamed about the boy one night.
When asked what it was about, she said, 'Oh my goodness, it was a goooood dream!'
The report said Fichter and her colleague joked that the remark could get her jailed if ever revealed. No charges have been filed in that case. It would not be further disclosed how the sexual predator was able to secure a teaching position at Central Aerospace Academy.