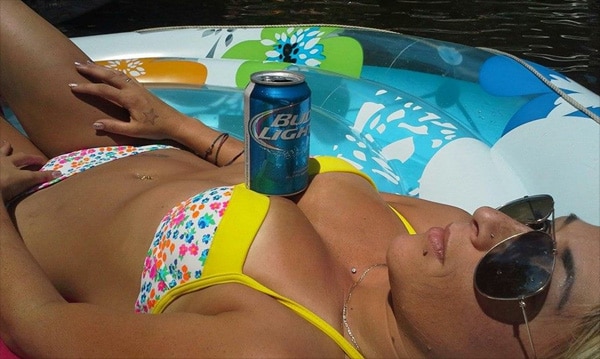 Kids it's time to meet your public wet dream, Plant City, Florida's Jaclynn Glover who also goes by Jaclynn Lussier. You'll see what I mean by 'public' in minute.
According to a report via the smokinggun our 26 year old collective hero managed to get herself arrested on a felony lewdness charge after removing her bikini top at a beachside cafe and groping her breasts in a wanton way while also suggestively 'tugging on her nipple ring.'
Brief pause. Let the martini take its effect.
According to a police report, Glover was on line at a Holmes Beach eatery near Bradenton, Tuesday afternoon when she removed her bathing suit top and 'exposed her bare breasts to all restaurant patrons.'
After walking around the café, the topless woman sat down at a table, where she 'again groped her breasts in a wanton nature,' according to witnesses who spoke with police.
The woman subsequently covered her breasts after being approached by restaurant workers.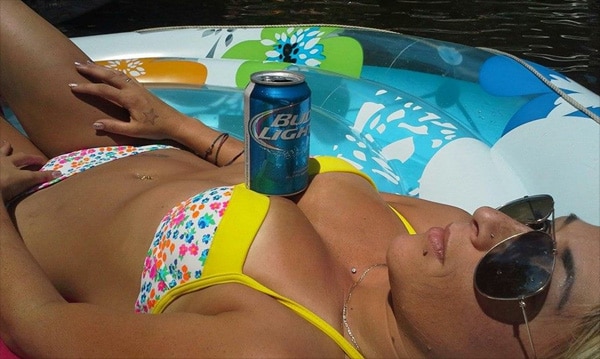 In addition to a lewd and lascivious behavior count, Glover was charged with disorderly conduct, apparently because she was 'being belligerent, using vulgar language and causing a disturbance by exposing her bare breasts.'
Glover, pictured above and at left, is being held in lieu of $7620 bond.
Glover, pictured above and at left, is being held in lieu of $7620 bond.
And then there was this March 26 facebook post courtesy of a bikini clad Glover seen poolside atop the shoulders of a male acquaintance that may or may not add contextual reference: 'Lol was deff havin alot of fun …and 3 bottles of wine later the pool didnt seem so cold.'
At present it is not necessarily understood what motivated Jaclynn Glover.
Images via facebook