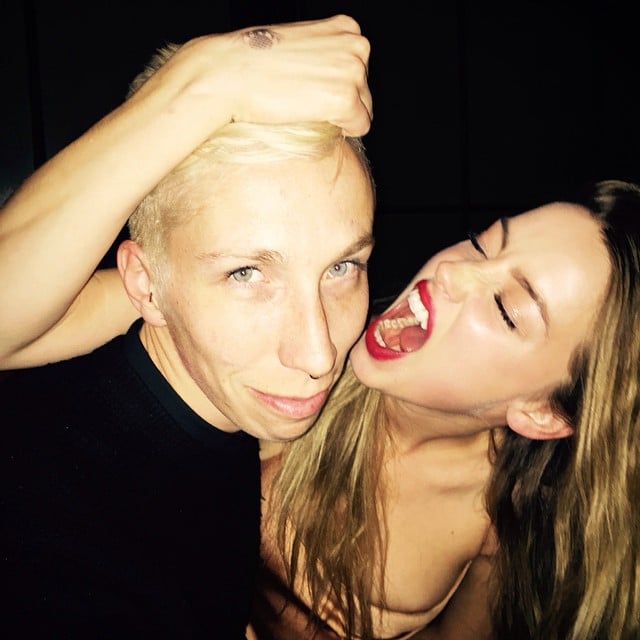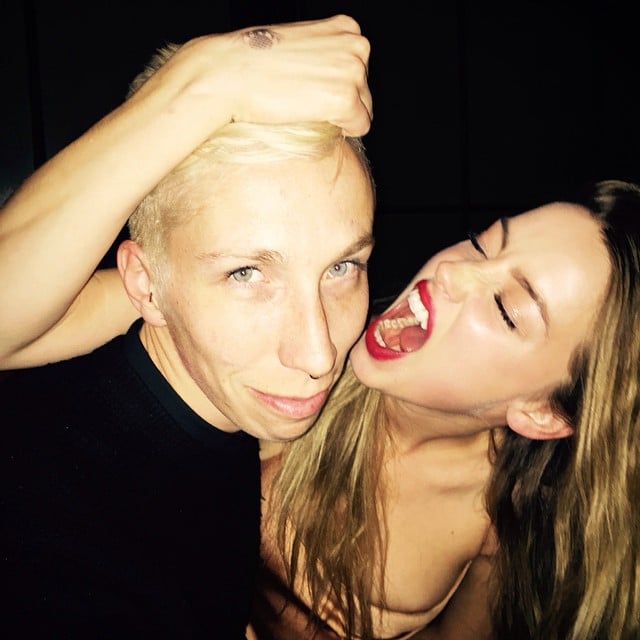 It seems not all is well in the honey dew landscape of Johnny Depp and Amber Heard after reports that the openly bisexual actresses 'close friendship' with gay photographer Io Tillet Wright has caused a rift in the newly married couple's relationship.
According to a report via pagesix, the ongoing presence of lesbian activist in Amber's life has caused Depp to bristle.
Johnny Depp drunk. Amber Heard may break up now
Video: Amber Heard nude cell phone leaked. Sexy talk to lover
(NSFW) The Fappening 3: Amber Heard Naked. New images released.
(NSFW) Amber Heard naked leak pictures via 4chan too?
Johnny Depp and Amber Heard on the outs cause the press ruined it for them.
Vanessa Paradis calls Amber Heard a man stealing nobody for dating Johnny Depp.
So discombobulated was the Pirates of the Caribbean actor, sources tell that he demanded the photographer move out of the couple's 'guest house' (where she had interestingly taken residence) after Depp came to the opinion his wife and Wright 'were spending too much time together for it to be comfortable.'
Slight pause. Is my wife's impromptu house guest trying to make a move on my wife? Or is that just me imagining things?
Continuing….
Making matters even more intriguing the tabloid goes on to tell that Heard and Wright were spotted together at a book event at Tiffany and Co in NYC last Wednesday night were according to spies (define spies?) the pair looked 'cozy.'
Similarly the pair would be seen together the following evening at Tribeca's American Cut for "The Adderall Diaries" premiere after-party.
Revealed a source (aka publicist in tabloid language): 'They sat at a table together with a bunch of blondes. They did go to the bathroom together and shared some appetizers.'
But it gets better.
Come Tuesday, April 14, Io posted on Instagram a photo of an unmade empty bed at the Bowery Hotel, where Amber reportedly stayed in. The photographer captioned it, 'Through the keyhole of a room. The past and the future on either side you can't see, a little slice of time for us to attach our fantasy narratives to.'
Not content with just one picture, and a suggestive narrative, Wright would also post a picture of the two together on her Tumblr feed on Friday (take that Johnny!) with the following yummy (brace yourselves kids) caption: 'I am so proud of my love Amber Heard, for her performances, for defying stereotype, and for being a strong, out bisexual woman in a world that wants her to pick a team. It's a big week for this birthday girl, and I'm so grateful to call her my family.'
Calls for comment from Amber Heard and Johnny Depp have yet to be returned. Can anyone guess why?