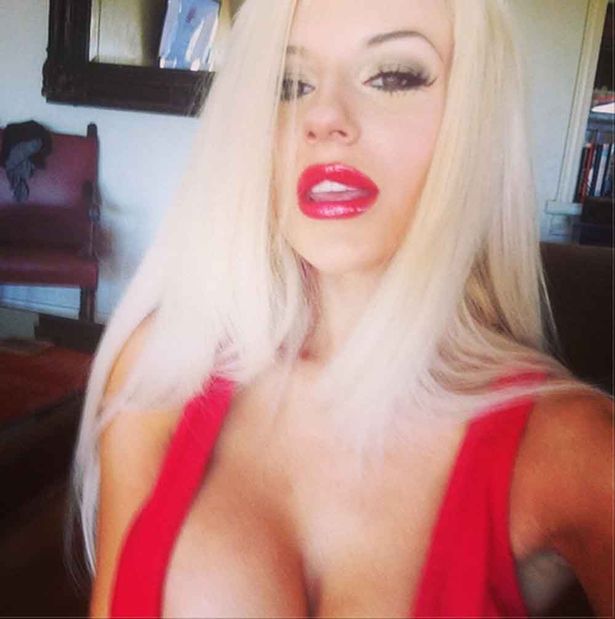 Questions have been raised since the disclosure that adult entertainment company Vivid offered reality star Courtney Stodden, 20 years old a $1 million of a sex tape in their possession.
How the sex tape came to be in the outlet's possession isn't necessarily understood except for the outlet conceding it came 'from a third party.'
Courtney Stodden goes nude as she poses for Girls and Corpses.

Courtney Stodden insists you have a look at her new platform heels and red mini dress too.
Oh my! Playboy to Courtney Stodden: 'You'll never be in our magazine.'
Video: Oh look! Courtney Stodden challenges Kate Upton in a bikini dance off…
The company's president Steven Hirsch would further elaborate that he did not know whether the 'third party knew Courtney or not.' Which raises the awkward question how was the tape obtained in the first place and who exactly is the 'mystery' third party?
Also presently not understood is if Stodden has agreed to accept the offer or whether she was in fact aware that a tape was in circulation or as many have wondered was involved in its dissemenation and arrival on the desks of Vivid boss, Steven Hirsch.
Told Hirsch upon 'reviewing' the solo sex tape: ' it looks amazing, this is the most unique footage I've ever seen,'
That said it has yet to be disclosed whether the reality star has chosen to accept Vivid's deal  pending any new interest from any competing interests that the 'mystery third party' may have shopped the video to.
Interestingly Vivid's offer comes off the heels of a purported $5 million offer the then 18 year old reality starlet turned down to star in an adult movie fantasy. Why Stodden turned down the purported offer isn't necessarily understood.
The reality star who is managed by her mother first came to prominence when she married then 51 year old actor Doug Hutchinson when she was only 16 and whom has since become the pin up doll of teenage make believe and abandon…
Courtney Stodden re emerges as Eighties sex symbol Bo Derek.
Courtney Stodden makes it on Santa's naughty list and gets a spanking.
Courtney Stodden is the world's preferred hot bitch.
The world can't stop smiling now that 51 year old Doug Hutchinson marries his 16 year old cherub Courtney Alexis Stodden.