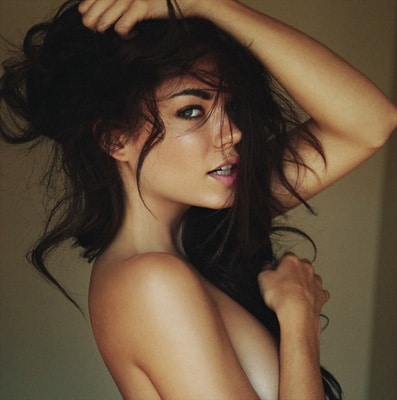 Questions are being asked as to how Taylor Swift and Calvin Harris got together as it is now being revealed the international dj was in the throes of a love relationship with model Aarika Wolf before Taylor came along….
According to a report via confidential, Harris 'confessed' (define confess) that he cheated on his model girlfriend, Aarika Wolf before at last ending his 6 month relationship with the model.
Of question is whether Taylor Swift was aware that Harris was at the time still seeing Wolf before they became an item or whether she overlooked her new boyfriend's dalliances? Others have also wondered if Swift was more than aware that Harris was dating Wolf and aimed to make Harris hers anyway?
Told an insider: 'Calvin and Aarika met on the set of his music video 'Blame' in August, and they started officially dating in October,'
'They were full-on boyfriend/girlfriend for about six months; totally joined at the hip.'
Things would get 'sticky' (define sticky) in early March when Harris purportedly confessed to a 'close friend' that he had cheated on Wolf with Swift and was remiss as to how to explain himself. Indeed.
Explains confidential: We're told that the Scottish DJ and producer — who previously dated Rita Oraand was recently ranked as the richest DJ in the world, with a fortune of around $105 million — waited a while for the dust to settle before stepping o ut with his new lady.
And how did the eventual split come anyway?
Told the insider: 'He ended up breaking up with Aarika, and then just pretended that the Taylor Swift stuff happened after (the breakup),'
'Aarika probably knows now that she was cheated on.'
And how did Wolf take to news that her multimillinaire boyfriend had cheated on her?
Explains confidential: Wolf, who is repped by Vision Models in L.A. and has 185,000 Instagram followers, certainly doesn't seem to be Harris' No. 1 fan. The source tells us that Wolf's Instagram account was packed with pictures of him, but she has since deleted them all.
Interestingly neither Harris or Swift have responded to requests from media for comment. Can anyone guess why?