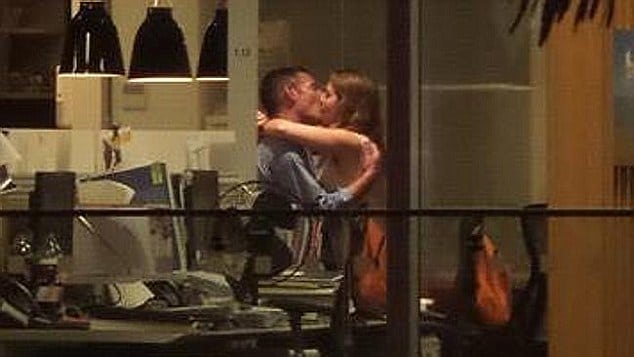 The woman caught on video along with a senior colleague at Christchurch, New Zealand insurance outlet Marsh Ltd has permanently left the country to return to her birthplace in the UK.
The 26 year old woman who at the time was engaged to another man and her 50 year old manager would leave the lights on as they proceeded to physically engage whilst unknown to them their actions were being video taped by patrons across the street at the Carlton Bar and Eatery on Papanui Rd.on January 30th.
Christchurch office sex workers no longer working at Marsh. Were they fired?
Christchurch office sex worker husband sacked.
Christchurch office sex video: He's married, she's engaged and they didn't turn up to work
Video: Christchurch office sex caught on camera from bar across the road
In turn the video would go world viral leading to the pair no longer working at the prestigious insurance firm, whether by choice or because of internal reprimands is not entirely clear.
It would be disclosed that the senior manager is married with two teenage children. The status of that relationship is understood to be tenuous since the release of the video.
Local outlet The Press reports in the aftermath of the video, the woman who had previously been engaged to a man named Josh, 'permanently shifted away from New Zealand last Wednesday.'
The report would further tell that the woman's Facebook page, which has been reactivated after it was shut down after the sex romp came from Solihull, a town in the West Midlands of England.
Offered a source: 'She is a beautiful person but she's been such a silly girl who has made such a silly mistake that has had such massive repercussions for so many people,'
Adding: 'The woman's relationship with her fiance was on a break at the time of the sex romp in the office.'
It would be disclosed Josh stayed at her house the night of the office encounter and drove her to her car the next morning. She came home late that night but didn't tell him what had gone on.
'She is not proud at all,' a person close to her told The New Zealand Herald. 'She wants to just cut all ties with everyone.'
At present it is not understood what the woman will choose to pursue upon her return to the UK.