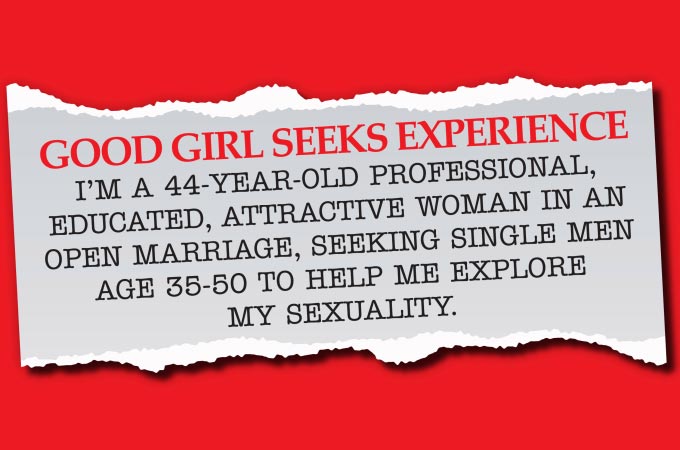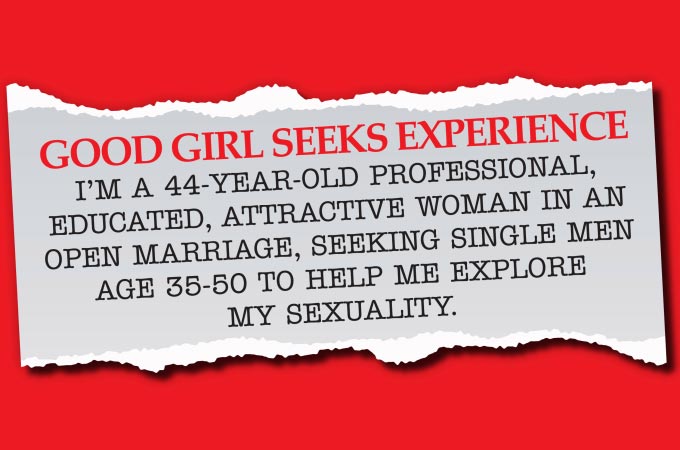 Robin Rinaldi a freelance writer from California has penned a book about her experiences with an open marriage. A year long experience which would see the then 44 year old woman eventually leave her husband of 17 years, negotiate sex with ten men, two women including a threesome and of course her recently released memoir; The Wild Oats Project.
Bored with her sex life (by then sex was a once a week non spontaneous encounter), the Californian wife was able to get her husband, Scott Mansfield to agree to his wife exploring her sexuality (and by default the husband his).
The plan involved the pair living apart during the week and on the weekends Rinaldi returning home.
The deal involved both partners being able to 'sleep with whomever we chose as long as we used protection. It was a case of "don't ask, don't tell.'
Now 50, Rinaldi's memoir tells how the then wife always considered herself a 'good girl' and 'pretty conservative.'  Prior to her involvement with her husband at age 26 the woman tells she had only slept with three men.
Told Rinaldi via the nypost: 'Sexually, I was experiencing what happens to a lot of women in their late 30s and early 40s … I was approaching my sexual peak and was relaxing into myself.'
She said her sexual desires surged in 2008 after Scott told her he did not want children and underwent a vasectomy.
Offered Robin Rinaldi: 'As the door to motherhood closed, I found myself rushing towards this whole other outlet of heightened female experience – taking lovers,'
'I refuse to go to my grave with no children and only four lovers … If I can't have one, I must have the other.'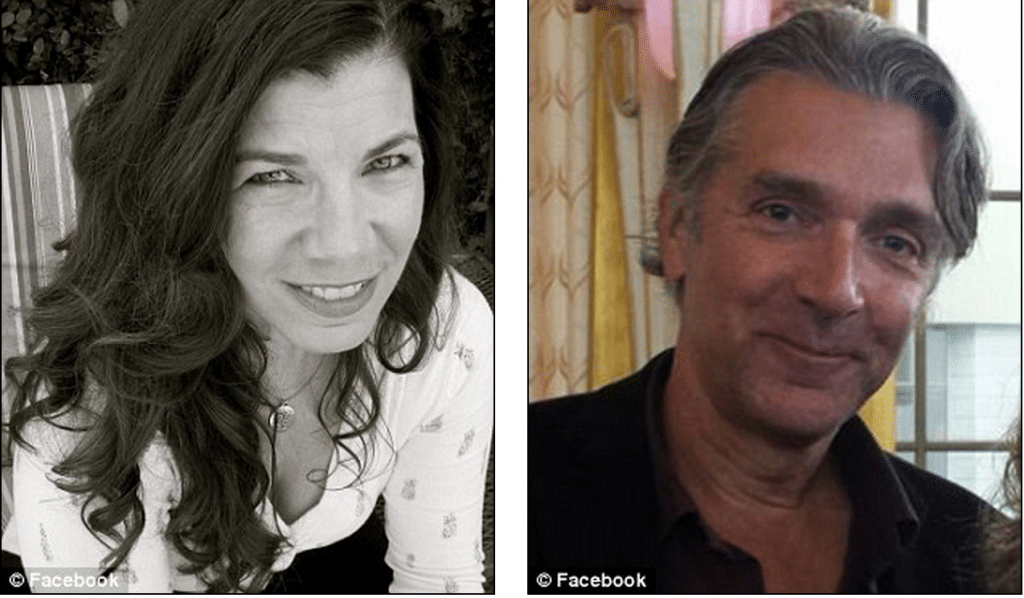 At the start, Rinaldi and her husband drew up the rules: they would not to sleep with mutual friends, get into serious relationships or have unprotected sex.
Wrote the woman on nerve.com, a kind of intellectual version of Craigslist's Casual Encounters. Under the heading: 'Good girl seeks experience.'
Read the ad: 'I'm a 44-year-old professional, educated, attractive woman in an open marriage, seeking single men age 35-50 to help me explore my sexuality. You must be trustworthy, smart, and skilled at conversation as well as in bed.'
Within 24 hours, Rinaldi explains her inbox offered up 23 prospective suitors. And that's when Rinaldi's experiences began, including bedding a 23 year old man and participating in a threesome. It would have perhaps ended as an erotic experience of scintillating proportions except for the fact at the end of the 12-month experiment, Rinaldi was contacted by one of the men she slept with. They started having sex again and fell in love. Rinaldi left her husband and remarried.
Since then she has lived with 'Alden' for five years and has retained a monogamous relationship. Her ex-husband has also moved on and found a new partner.
Reiterated Rinaldi: 'I'm grateful I experienced my marriage to Scott … but now, for this part of my life, I believe being with someone who is the most temperamentally like me is where I can learn more,'
'As for not having children, I'm at peace with that, too.'
'First I channelled the creativity I would have used to become a mom into my sexuality, and then I channelled it into writing my memoir. As my story shows, there are many different ways in life to find passion and fulfillment.'