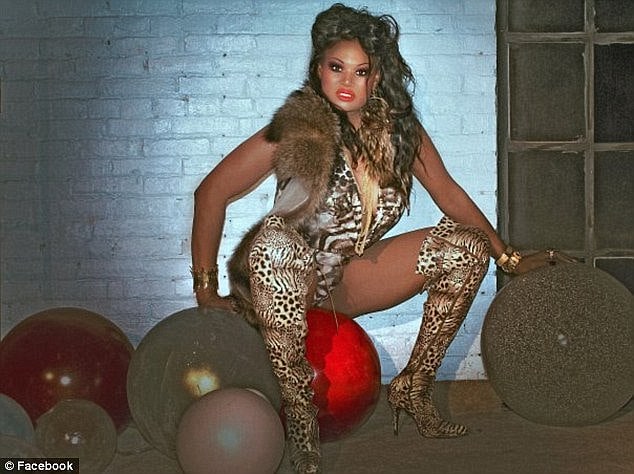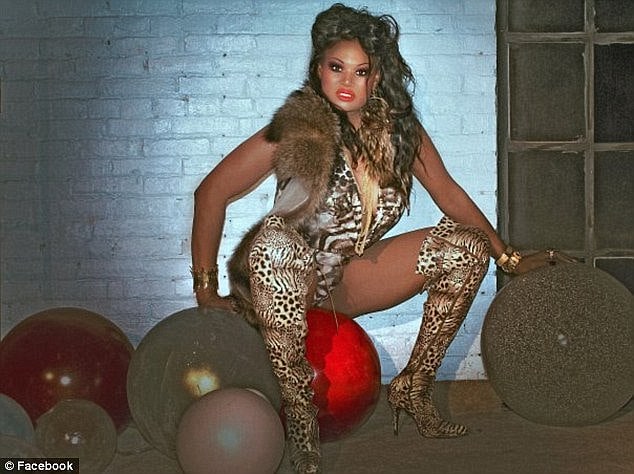 Padge Victoria Windslowe a self confessed aspiring transgender hip hop artist and the 'Michelangelo of butt injections' to thousands of women has been found guilty of third degree murder after the death of one of her clients, Claudia Aderotimi, 20.
The death of the UK dancer came as the 45 year old Windslowe advertised her services to women on the black market promising optimized body sculpting for the fraction of the cost that qualified plastic surgeons normally charge for similar procedures.
Despite billing herself as the 'go to source,' who used tips she had picked up tips from overseas doctors who performed her sex change operation, as well as what she learned from a physician-client lover from an escort service she ran, Windslowe would admit in a Philadelphia courtroom she had no formal training.
The court would rule Aderotimi's 2011 death came as a result of Windslowe performing an illegal silicone injection in her buttocks.
At the time, the UK break dancer had hired out Windslowe for the fee of $3k, where she would be injected at a Philadelphia airport hotel before complications set in, leading to the woman complaining of chest pain and shortness of breath before being rushed to hospital. She would die a few hours later.
An autopsy would determine that silicone in the woman's buttocks had moved to her lungs and stopped her heart.
Medical experts testifying at the trial told that liquid silicone is no longer injected in cosmetic procedures because of its tendency to migrate through the body.
Rather than turning herself in, Windslowe went on the run after an arrest warrant was issued after a court ruling of homicide was declared.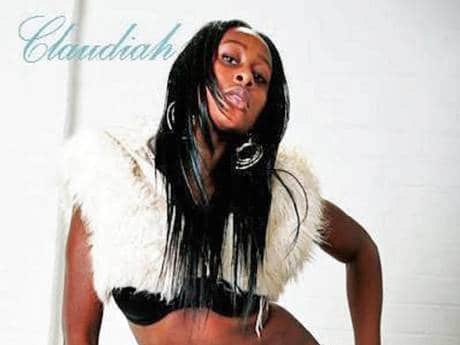 Told Padge Victoria Windslowe during court proceedings, insisting that Amber Rose was a walking billboard of her 'expertise' :  'I was the best, and I don't mean that to be cocky,'
The 45-year-old described herself as a serial entrepreneur who once ran a transgender escort service, as well as a Gothic hip-hop performer who called herself 'the Black Madam.'
During proceedings, the jury was told Windslowe used Krazy Glue to close injection sites and had started doing body sculpting two decades ago to help transgender friends.
In addition to third-degree murder, Windslowe was also convicted of aggravated assault for injuries to a Philadelphia woman who became seriously ill after paying for one of the injections.
A jury would also find Windslowe guilty of two weapons counts – the weapon in question being the industrial-grade silicone.
Not withstanding any other charges, Windslowe faces 20 to 40 years in prison on the murder conviction alone.
Addressing the court, defense lawyer David Rudenstein said the potential dangers of her injections were not clear to his client, Windslowe, because she only knew of satisfied customers.
'Clearly with all the information from this case, we know it shouldn't be done, it's too risky,' Rudenstein told the court. 'We know that now. But we didn't know that then.'
The lawyer would also argue that prosecutors had not proved Windslowe had the bad motive, or malice, to support a guilty verdict for third degree murder. At the time the jury had been deliberating between third degree murder (which requires malice) and the lesser charge of death due to negligence.
Told the lawyer to a jury: 'You can conclude she was reckless, maybe, and you could conclude she was stupid for doing it,'
'Maybe you could conclude the young ladies were stupid for going to her.'
Assistant District Attorney Bridget Kirn would counter, telling the jury in her closing that Windslowe misled vulnerable young women by claiming she was a licensed nurse-practitioner and was using medical grade silicone in her injections.
Judge Rose Marie DeFino-Nastasi would set sentencing for June 11.
Amber Rose's agents did return messages seeking comment about the claim she was a client.