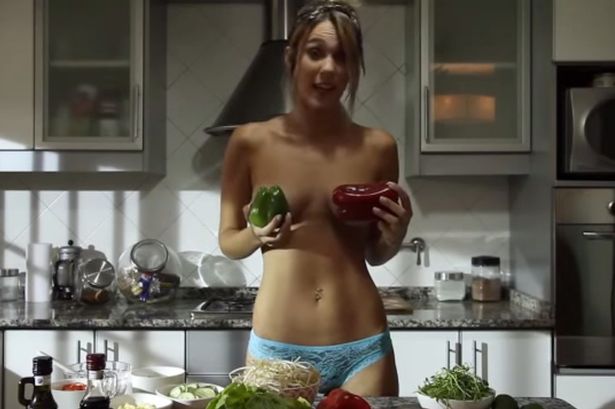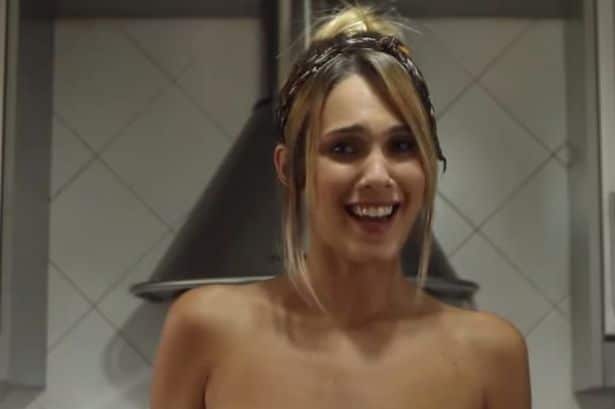 It seems making a difference to the palette may all depend on how one's food looks like upon presentation. An idea not lost on one burgeoning (naked) chef from Argentina, 24 year old Chef Jenn who has managed to convert an eager array of hungry eaters to her mouth watering assets treats…
At 24 the aspiring chef has managed to garner a rabid following with the intriguing way she chooses to showcase her savory delights. In the buff that is.
Told Chef Jenn of her youtube cooking series who promotes 'quick and simple recipes: 'I had a male friend who only ever wanted to eat fast food, and it's a problem many men have. But I want to show them that cooking is fun and to encourage more men to get involved in learning about recipes and preparation of food.'
And what 'fun'way to encourage men to learn how to fend for themselves (all the while objectifying on one's gender) than by appearing in the buff as one goes about educating them on the finer aspects of one's palette.
Some of the more mouth watering recipes Chef Jenn and her channel A Fuego Maximo – Maximum Fire – offer include how to make sausages wrapped in empanadas and slices of cheddar cheese.
Although Chef Jenn serves topless along with frilly, lacy underpants, the chef takes great pains to makes sure that the food covers her assets in order not to break YouTube rules on nudity.
A challenge when it comes to filming certain camera angles which sometimes leaves Chef Jenn flummoxed.
Tells the chef: 'Sometimes we have to make sure we film the same scene a dozen times just to make sure everything is properly covered by food so that we don't breach YouTube rules on nudity. But I don't care, it's really good fun making the videos and am really glad that they've gone down so well.'
What do you think? Will you be learning up on some new found Argentinian recipes? One can never know how mouth watering a new savory treat may actually be until they try it….