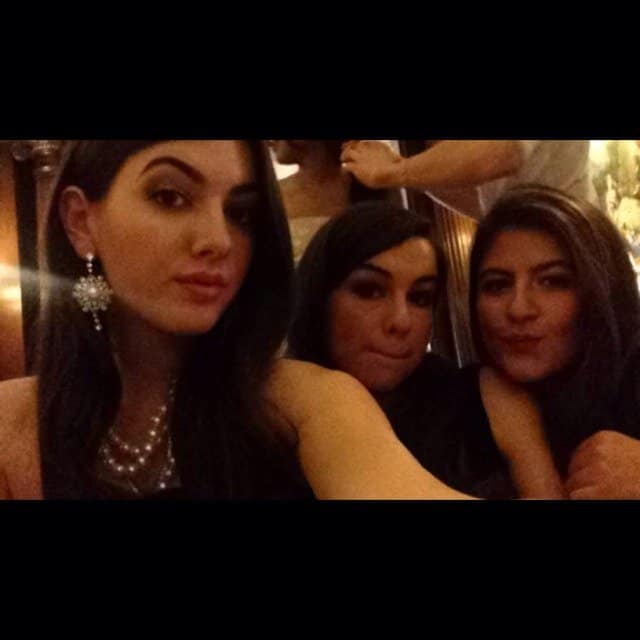 Privilege and access has its currency, especially or at least usually if you are part of the Kennedy clan and other socio economic well heeled families who know their worth.
But sometimes, unfortunately as Kyra Kennedy, Robert Kennedy's Jr daughter recently found out, the plebes don't understand such things. Rather than bowing deeply and lowly and for the required amount of time, the occasional plebe has the temerity to make life a smidgen inconvenient for the naturally anointed leaders of society. A tale that Kyra Kennedy would like to share with us promptly…
Reports pagesix: Robert Kennedy Jr.'s underage younger daughter Kyra Kennedy made a scene when she was refused entry at an upstate New York nightclub, screaming at security, "I am a Kennedy, Google me!"
Yes Mr Doorman, google Kyra. She knows what she's talking about and it's no secret being a bona fide Kennedy or anything that approximates such haughty status requires us plebes to do as we are told.
Yes Mr Doorman, I am imploring you, open the door now. I don't care if I am only 19 and this is a 21 plus crowd. I am a damn Kennedy. I am your Queen!
As things continued to get sticky for our collective heroine at club Lava at the Turning Stone Resort Casino in Verona, NY, this past Thursday evening,  Kyra continued to urge Mr Doorman to heel and obey.
With a passport in her hand belonging to her half sister, Kick Kennedy, Kyra began to insist she was really 26, this despite Mr Doorman's doubt that the picture on the passport matched the purportedly drunk and hazy visage standing in front of him pleading for redemption.
Asked to recite her date of birth, Mr Doorman caught Kyra trying to google that shit on her mobile, causing an irate Mr Doorman to get nasty and refuse to return Kyra's passport with Kyra, in turn, at last fully incensed and rightly so, screaming loudly at the world: 'I am Kennedy, google me. If you don't let me in, the governor will be calling.'
Which of course makes us wonder on what other occasions has the governor called on behalf of the Kennedy clan? And for what?
'Hello Mr Doorman this is Wiz the governor of the well heeled and pedigree here. Could you please be so kind and bend some of your plebe rules so one of our own can make passage tonight? Yes as much champagne as you can pull out of the vault will be fine too.'
From there, our dejected darling Kyra proceeded to make her way to the front desk where she was staying where she allegedly began to scream at the staff plebes.
I know Kyra, I do the same sometimes. I scream at the universe when I don't get my way and it still doesn't help, but scream away we must…
Fortunately according to pagesix, Kyra and her posse, including Gaia Matisse, Andrew Warren and Julia Moshy (who are these snots?) managed to put the night behind them, were the Kennedy's passport came to be returned the following morning before making haste to Syracuse where they continued on their merry way (see yummy picture below).
Isn't it time you applied to be a Kennedy? Looks, pedigree and a dog attitude have its privileges …