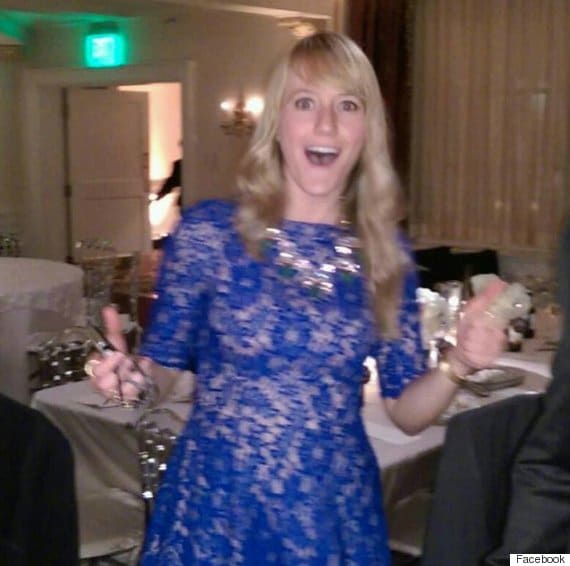 Geraldine Alcorn a 28 year old Lawrenceville, Pennsylvania school teacher awaits arraignment today on charges of child luring, corruption of minors and attempting to interfere with the custody of a child after devising a plan to lure an eleven year old female student whom the teacher had fallen in love with.
According to authorities the Beechwood PreK-5 elementary teacher expressed 'deep love' for her eleven year old student whom she sought to adopt and whom she had met without her mother's permission at the family home and tried to lure into her vehicle.
KDKA reports the child's mother telling that over 2400 text messages were exchanged between her daughter and Gerry Alcorn over a two week span.
The texts the mother told referred to the deep love the teacher held for her daughter whilst admitting that they would be 'on the run for a while.' Along with the texts she discovered on her daughter's iPod, the mother also found handwritten letters in her daughter's school binder labeled 'Things Ms. Alcorn and I can do,' 'What we can do' and 'When we can do it.'  Pittsburgh Public Schools officials say staff 'were made aware of concerns that a teacher had developed an improper attachment' with the student and was suspended. At the time the teacher was warned to immediately desist from continuing to make contact with the student. A few days later on March 2, Acorn resigned.
Police don't believe Alcorn's attraction to the girl was sexual, but say she continued to leave gifts and letters for the girl at school, even after resigning.
On March 13, Geraldine Alcorn went to the school to get her belongings, and three days later, the girl found gifts and letters, written by the woman, in her locker and desk.
The letters told the girl to contact her, and an encrypted math worksheet also supplied the girl with the teacher's telephone number.
Frank DeMarco, whose daughter also had Alcorn as a teacher, said the teacher was well-liked and would play 'Trivia Crack,' a popular smartphone app, with her students.
Offered Heather Lattner, the mother of a 6-year-old girl who attends a Pittsburgh school: 'I just don't understand. Where are [the district's] background checks of teachers?
'The district should better scrutinize these potential employees,' 'It seems people just don't care anymore.'
Images via facebook