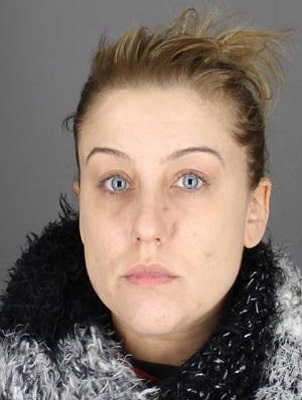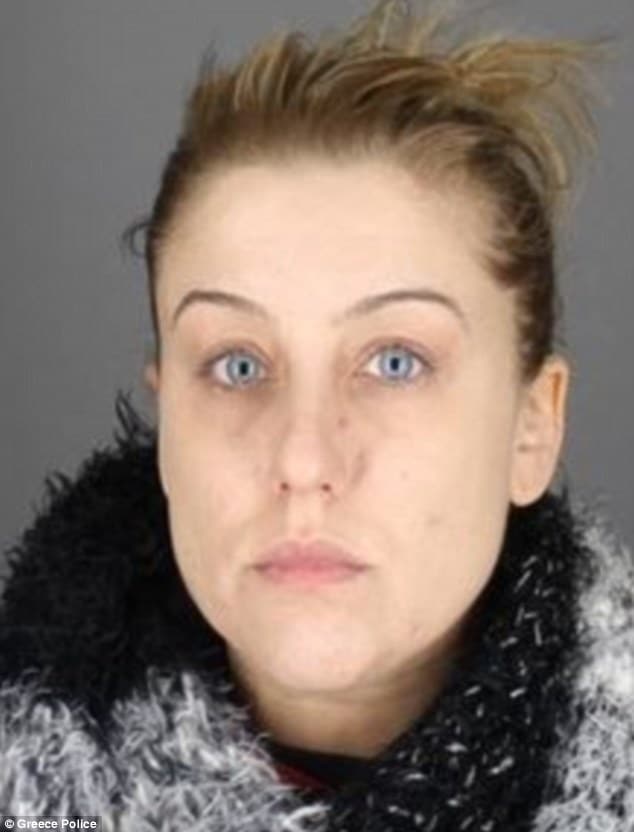 Christina Jewell-Belluccio, 32 a senior teacher's aide and married high school cheerleader coach at NY's Greece Olympia High school has been charged with felony third degree rape after accusations she had sex with a 16 year old student.
According to police records the teacher is said to have had sex with the minor both at her home and a second location several times during June 2014.
Along with a primary charge of rape, the teacher was also on Tuesday brought up on a second charge of felony third degree criminal sex act.
Interestingly,  Jewell-Belluccio was named Coach of the Year from Greece Olympia during the 2014 Winter cheerleading sectionals.
A report via the Democrat and Chronicle describes how the woman was hired by the school two years ago and whom began working as a senior teacher's aide last year.
Matters were brought to school district official's attention after rumors began circulating at the school, which soon led to an internal school investigation being launched.
Despite an investigation against the teacher, cheerleaders from the squad were rallying behind the teacher, with many showing their support on social media.
One student wrote: 'Regardless of everything my coach was the best person I've met, and this won't shake my image of her. We love you JB. OHS always and forever.'
Another student wrote that she felt bad for the cheerleaders and said that Jewell-Belluccio brought the cheer program back on its feet.
Her tweet said: 'I just feel so bad for the cheerleaders. They must feel awful right now. She brought the cheer program back on its feet…it's just so sad.'
Yet others expressed misgivings, including Greece Olympia High School grad, Benz May who contemplated: 'It's sad because when you send your kids off to school you entrust the school to look after your kids. As a teacher there are boundaries, and you have to know you can't cross that.'
Jewell-Belluccio would resign from the school, a day before being arrested. Charged on Tuesday, the woman would later be released on bail.
At present it is not necessarily understood why the teacher's aide chose to rape the minor and adopt predatory behavior towards them.
The aide is now remanded to faces charges at Greece Town Court on March 11.