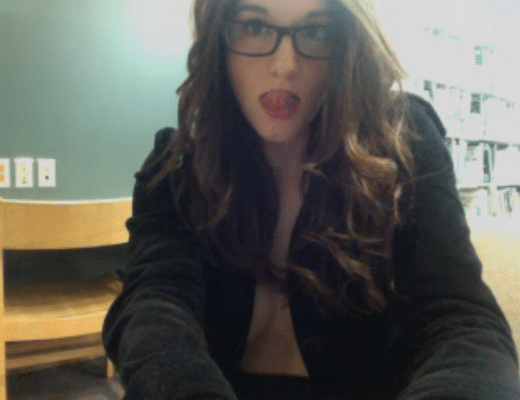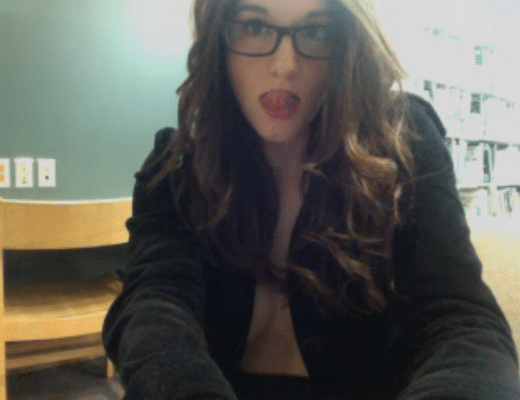 Alexandria Morra otherwise known by her cam name as Lilsecrett who brandished a reputation for filming up to 52 adult type vignettes featuring herself self pleasuring herself in public venues in Canada this morning turned herself to authorities.
Alexandria Morra pleads guilty to filming live sex shows: I quit the business
Pictures: Lilsecrett, Windsor library woman secretly streamed her sex shows fired
The 21 year old woman, who also goes by Alexa Morra would be charged with one act of committing an indecent act after having come to shock a nation with her raunchy behavior, with many scenes filmed in Windsor public libraries as well as Tim Hortons' coffee shops in Windsor, Ontario, Canada.
Offered the woman's lawyer, Tyler Jones subsequent to her arrest: 'It's been stressful, of course,'
'There has been an an unanticipated amount of attention brought to this. But she is doing well under the circumstances.'
Added the lawyer: 'I can say she has been co-operative with the police,'
'She's complied with all their demands.'
'As per my direction, she will not be communicating with the media for the duration of this matter,'
'Aside from that, given these developments and the fact it is now in the legal system, my hope is that certain factions of the media would stop in their continued presence at her mother's home where she does not reside.'
Alexandria Morra, the 21 year old woman at the center of a scandal that has since stymied public authorities as to the ease of how she perpetrated her videos, is alleged to have live streamed dozens of shows from study desks at the Riverside and Fontainebleau, Windsor public library branches as unsuspecting people, including children, went about their business nearby.
Library officials first became aware of the woman in January after receiving complaints about her. CEO Kitty Pope said this week that library staff approached the woman. When she refused to identify herself, they asked her to leave. The library was initially only aware of that single incident.
Then this week, Pope said she learned from a media report the woman had performed dozens of shows in the library over a three-month period starting in November. The young woman flashed her breasts, exposed her private parts as well as explicitly self pleasuring herself.
Using a site called MyFreeCams, who have since told they have fired the woman for abusing their policy of performing in public venues, Morra streamed her shows.
The site allows fans to watch and interact with performers and ask them to do various acts. The requests often include different locations, like libraries. To see what they want, the customers have to pay using online tokens.
The unspoken temptation being the more risque the behavior the more the girls can potentially earn, something that probably also lured Oregon State University's Kendra Sunderland, who caused havoc after it was revealed that she too had used the university library as her preferred location to film raunchy scenes.
Despite, MyFreeCams misgivings, Lilsecrett's videos remain archived and for sale online.