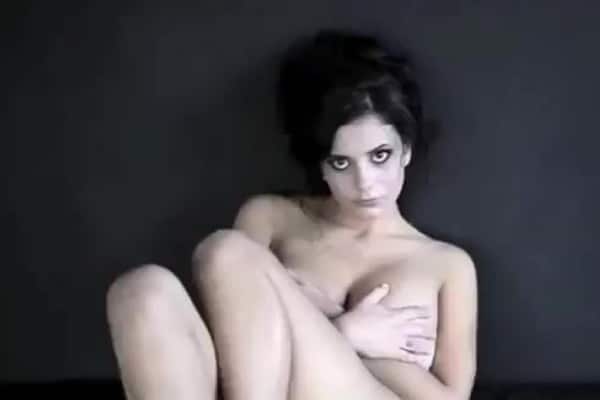 Alejandra Omana Ruiz may not be a world staple name (just yet) outside of her native Columbia but that may all change after the journalist agreed to honor a bet she made which promised posing in the buff if her team Deportivo Cucuta got promoted to the top division.
Notes the UK's Metro: Despite being only the third-ranked team in a group of four, which included the league's top side, and only the winner going up, Ms Omana Ruiz's team duly delivered against the odds in January.
Donning the team shirt the sports journalist went live on video where she proceeded to go bare all, her images set to appear in Soho magazine for whom the sultry journalist writes for.
As she takes off the team shirt one can make the hashtag 'Cucuta Asciende' (Cucutu go up) scrawled on the woman's torso, where she then proceeds to stare wantonly for the camera as she slinks to a heady background beat.
Told the journalist: 'I hope to be a bit more cautious in my betting should Cúcuta Deportivo win the championship this year.'
While the practice of baring flesh if one loses a bet is a long held one in the sporting arena, especially in Latin America, it seems one journalist was only too happy to oblige those who had bet against her.
What do you think? Was this a bet Alejandra Omana Ruiz was looking to lose all along…?