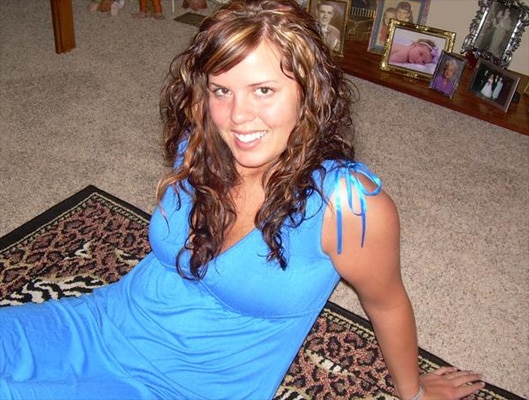 Whitney Fettersan Oklahoma City, Spanish teacher is being investigated after allegedly exchanging raunchy photos and videos with a 14 year old male school student.
According to police reports the 28 year old Hefner Middle School teacher had been sending the boy inappropriate texts and images for over 2 years. Investigators would tell that the exchanges began when the victim was just 12 and a student in her class.
Investigators said by the time the alleged victim went off to high school the texts were sexual in nature.
Warrants show the victim sent the first explicit message. In the message, he allegedly told Fetters that he thought she was 'hot' along with sending a photo of himself partially in the buff.
Investigators said the two then exchanged at least 20 illicit images, videos of themselves performing sex acts, and snap chats.
Whitney Fetters is also accused of inviting the victim to stay the night with her and engage in sexual intercourse, but authorities were made aware of the situation before that happened tells a report via local CBS affiliate KWTV.
'The parents wanted to report that the son had been receiving pictures from Fetters,' Oklahoma City Police MSgt. Gary Knight said they filed a report on Jan. 31.
When the victim was confronted about the alleged relationship, the warrant shows he attempted to delete all of the explicit images and video off his phone including a new application called "SNAP SAVE" — an app used to save photos that should be automatically deleted from Snapchat.
Investigators were able to review and collect all of the images as evidence.
During a search of the teacher's home, investigators also seized her cell phone, computers and undergarments to match to the photos found on the victims IPad.
Reiterated Knight: 'Anytime you are talking about sexual misconduct, that's certainly something we take very seriously,'
'When you talk about it being perpetrated upon a child, certainly that makes it a more alarming type situation.'
Since the incident coming to the fore a spokesperson with Putnam City School District would only say Fetters has not been at the school since allegations surfaced.
A warrant for Fetters' arrest was issued on Monday.
Images via twitter.com
News9.com – Oklahoma City, OK – News, Weather, Video and Sports |