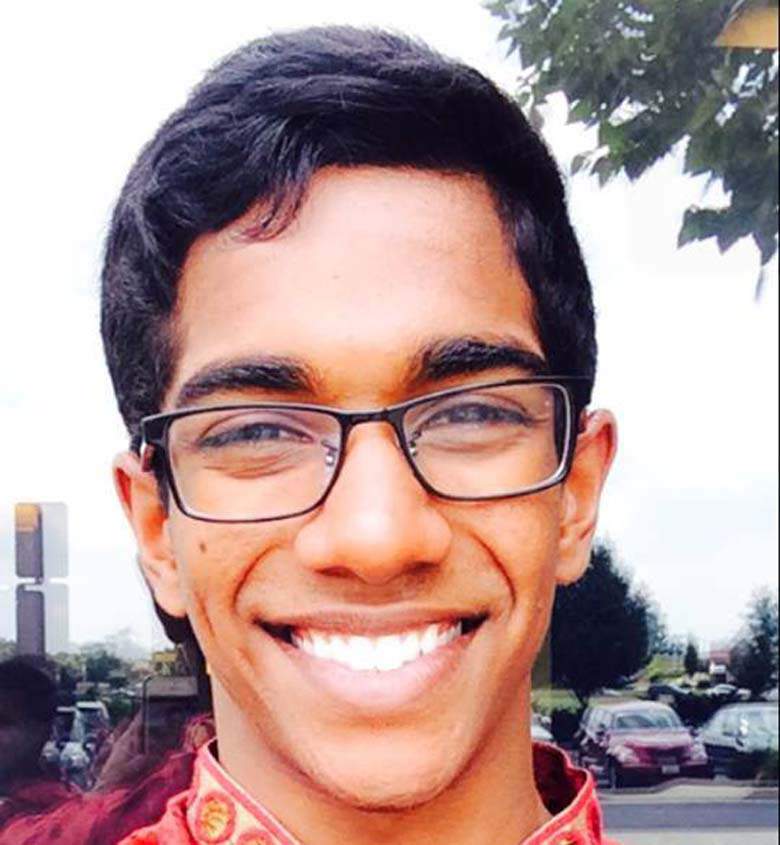 Life imitating art? Mohammad Hossain a 19 year old bio-nuclear engineering college student has been charged with sexually assaulting a 19 year old college woman after attempting to recreate sex scenes in Fifty Shades of Grey.
Since Hossain's arrest, the man has been accused of tying up his victim, a fellow student, whipping and punching her before raping her in his dormitory at the University of Illinois at Chicago.
The engineering student would later acknowledge to police he had assaulted the woman, but explained he had only done so because he sought to 're-enact scenes from Fifty Shades of Grey'.
Things came to a head after the engineering student, a college freshman and student ambassador to the alumni association, and his alleged victim went to his room on Saturday afternoon.
According to a report via the Chicago Tribune Mohammad Hossain  is said to have his 'date' to remove her clothing, which she consented to but kept her bra and underwear on, before proceeding to tie her hands and legs with belts.
From there the freshman used a necktie to cover the woman's mouth along with pulling a knit cap over her eyes, before removing her underwear, Assistant State's Attorney Sarah Karr told the Cook County court.
Hossain then struck her several times with a belt before she told him to stop as he was hurting her.
Despite beginning to shake and cry,  Hossain is said to have continued to hit his victim with the belt as well as punching her several times.
Despite crying and begging him to stop, Mohammad Hossein held his victim's arms behind her back and sexually assaulted her.
According to an arrest warrant the woman left the freshman's dorm after the alleged assault and reported the incident to the police.
Upon being arrested by campus police and admitting to having 'done something wrong' and assaulting the woman, the freshman told officers they had been 're-enacting scenes from Fifty Shades of Grey'.
Interestingly on the night after the sexual encounter, the bio nuclear engineering student wrote the following on facebook: 
I'm finally satisfied.
—
feeling accomplished.
Noted jezebel: The irony here is that the whole basis of S&M is consent and established safe words to be deployed when things get too intense or violent. How this guy missed that is just …
At present Mohammad Hossain remains in custody on a $500,000 bail. His lawyer claims he thought the sex was consensual. The freshman could potentially be sent to jail for 30 years.
And then there was the below thoughts the freshman penned on The Cure Alliance, a website for people who want to help the fight against incurable diseases that made me wonder:
I want to understand everything, about everything. There is absolutely no limit to the curiosity of the human mind, if there is such a thing then I want to discover it, frankly I don't believe there is. I want to discover the reason why it is we do what it is that we do, is there a purpose? What's the end goal? Try to get on my level of thinking and curiosity, then we can be friends.
Woman watching 50 shades of grey arrested for masturbating at cinema
Ian Somerhalder wants to be your wet dream in 50 shades of Grey role.
50 Shades of Grey now banned in three state libraries.
'Fifty shades of grey' leads to increased sales of sex accessories.
Fifty shades of Grey- how women are giving up sexual autonomy and loving it.