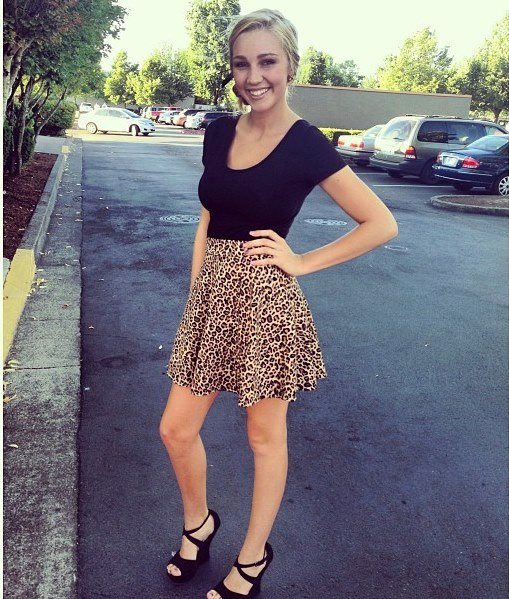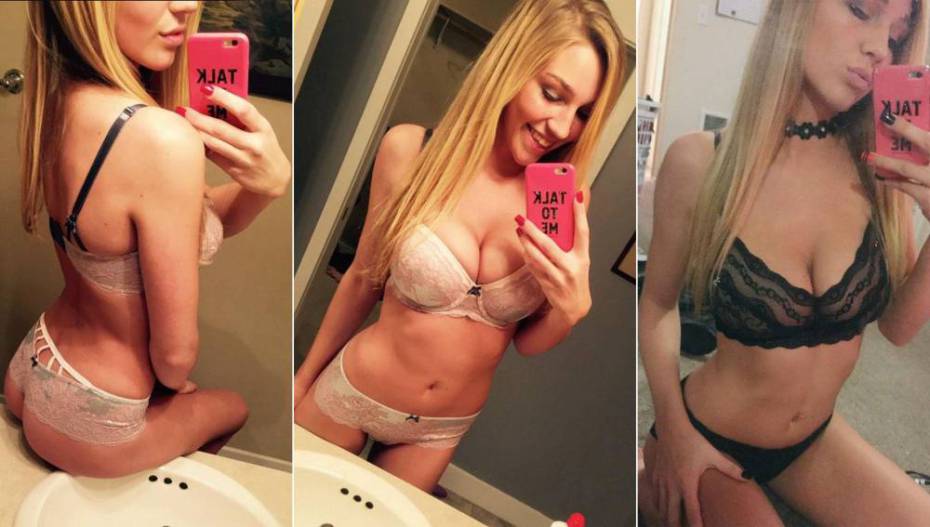 It seems Kendra Sunderland is hardly missing a beat as the former Ohio State University student outed for filming a raunchy voyeur video at the school library attempts to parlay her new sudden fame into new 'business opportunities.'
Writes Sunderland on her public page on Facebook: 'Yes I am that girl…. Thank you to my supporters ❤️ Business inquiries can be sent to info@kendrasunderland.net. Live life and be happy 🙂
Kendra Sunderland interview: 'At least I'm not working a crappy minimum wage job.'
Kendra Sunderland fine offered to be paid off by adult site. Will she accept?
New Kendra Sunderland pictures emerge: 'It's too awkward to return to school.'
Kendra Sunderland video and photos: So who is she?
Pictures: Kendra Sunderland, former Oregon State student arrested after making video in campus library
One recent business inquiry that came Kendra's way included a recent email our outlet received from an adult vendor volunteering to pay Kendra's outstanding fees cause who can deny an individual their proclivity to express themselves at any time and any place. Never mind decorum.
And while Kendra might be mulling offers she has since set up a new web address, almost immediately after her new found notoriety. Kim Kardashian thanks for the tips!
1 800 Kim Kardashian I know a trick or two
Tells the site, kendrasunderland.net that Kendra newly established:
Yes I am that girl…. Thank you to my supporters ❤️ Business inquiries can be sent to info@kendrasunderland.net. Live life and be happy 🙂
What's of dispute is what kind of video Kendra Sunderland seeks to produce and whether they will be along the lines of voyeur videos that have already made us all collectively dizzy and then some…
Adds the new kid on the block: 'For Media, Marketing and Booking requests please send an email to info@kendrasunderland.net I will respond as quickly as I can.  Thank you for understanding.'
According to online records, the kendrasunderland.net domain name was registered on January 30, three days after Sunderland was arrested for filming her explicit video in a public place.
What's the saying? Get rich or die young trying…
And then there was this post that Kendra posted on her facebook wall the day tabloid world caught wind of her that caught my attention:
Don't like me? Cool U probably don't even know me. Think I'm stupid? Join the club. Point is Idgaf what u do with Ur life so don't worry about what I do with mine. People who have nice things to say feel free to comment, If u wanna talk shit keep it to yourself and unfollow me. Simple as that comment for a follow back spread the love people