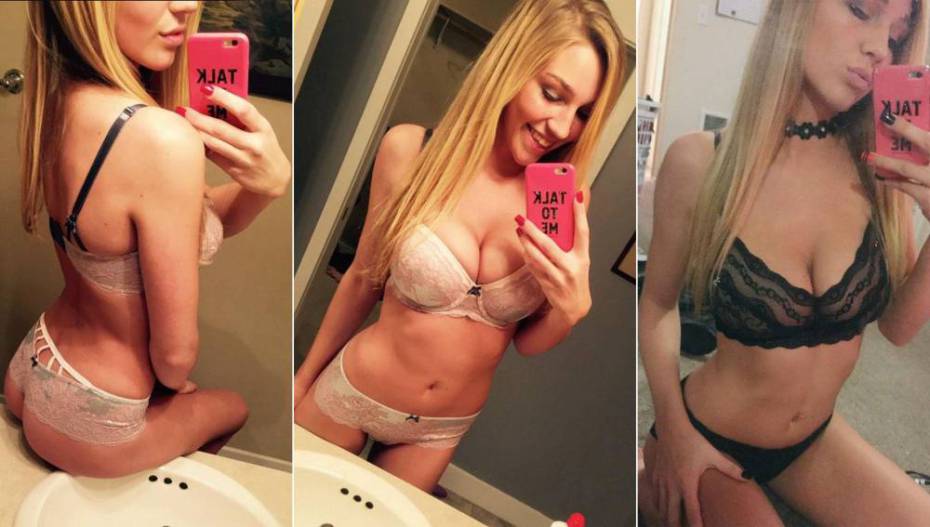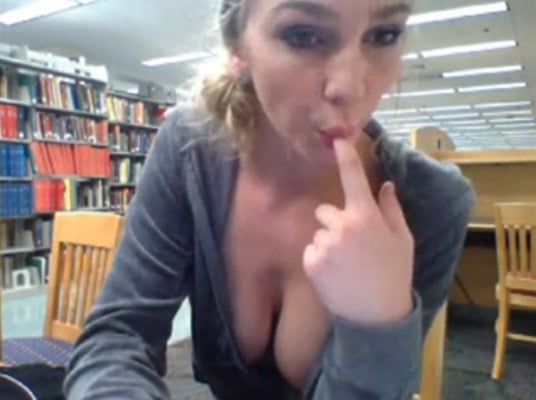 In her first public interview, former Oregon State University student, Kendra Sunderland has admitted that an illicit video (see below) of her self pleasuring herself making the viral rounds admittedly angered her parents but now that she's firmly on the way to exploring a career within the adult entertainment world she had no regrets. As Kendra Sunderland succinctly puts it: 'Well at least I'm not working a crappy minimum wage job.' Indeed …
Kendra Sunderland seeking business inquiries: 'Help me get rich'
Kendra Sunderland fine offered to be paid off by adult site. Will she accept?
New Kendra Sunderland pictures emerge: 'It's too awkward to return to school.'
Kendra Sunderland video and photos: So who is she?
Pictures: Kendra Sunderland, former Oregon State student arrested after making video in campus library
In the interview via the nydailynews the newly heralded internet star concedes that she first made the video of herself self pleasuring herself last October for the site, MyFreeCams.
The video would feature Kendra in intimate repose as she proceeds to initiate self pleasure while giddily looking over her shoulder to make sure that the occasional passing OSU library student doesn't catch her in the act. Whilst this is going on the former student can be seen continuously clicking away at a laptop in front of her as she films herself live, presumably to the joy of fellow voyeurs looking on in real time.
The video would soon go viral after an anonymous user uploaded the video to an adult entertainment site where it would amass over 300K hits in just days before eventually being taken down.
While admitting she has since endured the wrath of her parents since being charged with public indecency ( her fine has since been paid told us an entertainment site after volunteering to pay the aspiring starlet's fine) Kendra is non the wiser as she hopes the incident will jump start her aspirations in the modeling world.
According to Kendra the idea to start doing videos on MyFreeCams, which features women doing live webcam shows in which they can make money as viewers tip them with virtual tokens they buy from the site, came after she could not find a waitressing job near campus. 
She did her first webcam video in October, and in an hour had made $150,  earning plenty of compliments.
Offered the 19 year old: 'Working a minimum wage job, there's people that are just mean to you when they're having a crappy day,' 
'On MyFreeCams, [users] had nothing but nice things to say. And I made way more than I would working any other job.'
Kendra admits she started making videos regularly at her home while her roommates were out, including one in which she had sex with a former boyfriend, and then, at the suggestion of one of the site's users, decided to take her show to a public place.
That is when she made the library video, which earned her $700 for about an hour, and within a few weeks she had made the decision to drop out of college and focus on making videos for the site.
Reiterates the aspiring model: 'When I first started working for MyFreeCams, I was hoping that it would open to modeling and doing magazines and shoots like that,'
'I knew that eventually everyone would see everything about me and see me naked. I just didn't think that would happen so fast and have my actual name on it.'
'I'm not like most other girls that are insecure with their bodies or don't want to show off,' 'I've always been the type of girl who's not afraid to show off, so I didn't feel weird about it.'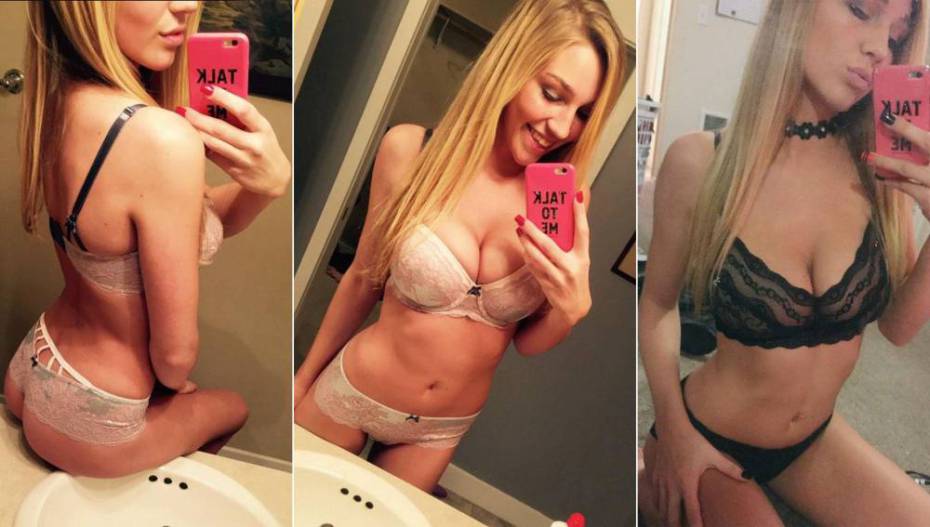 Things would get heated in January when Kendra began getting a barrage of friend requests from 'frat boys,' (can you guess why?) and then, after checking the gossip app YikYak, learned that everyone was talking about the 'library girl.'
Her mother also began receiving messages around that time as well, as concerned friends started asking about her daughter, and while there was some relief Sunderland explains when her mother learned she had just filmed a video and had not been hurt, the mother still told her daughter; 'This is just something you can learn a lesson from and move on.'
But rather than move on, Kendra Sunderland has told she is intent in moving into the world of modeling and adult video entertainment.
A decision which has since purportedly angered her parents (they have since cut off her 'student allowance') as Kendra begins to field new offers, even after having launched her own website kendrasunderland.com not three days after being arrested for public indecency and receiving mass media attention.
Tells the starlet's site, kendrasunderland.net; Yes I am that girl…. Thank you to my supporters ❤️ Business inquiries can be sent toinfo@kendrasunderland.net. Live life and be happy

That said whilst she may have gotten her big break via MyFreeCams – the site has banned her for violating their guidelines with her library clip.
She is also banned from the Oregon State campus, not that Kendra is necessarily going to be needing a university education as she bets she can make it with other formidable assets and talents.