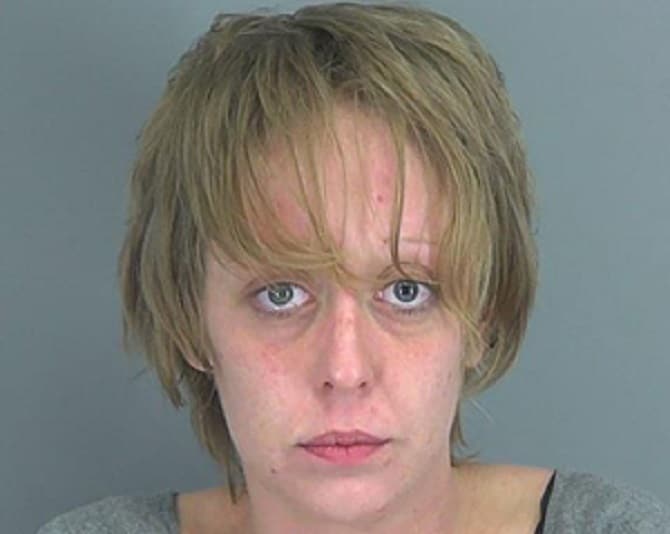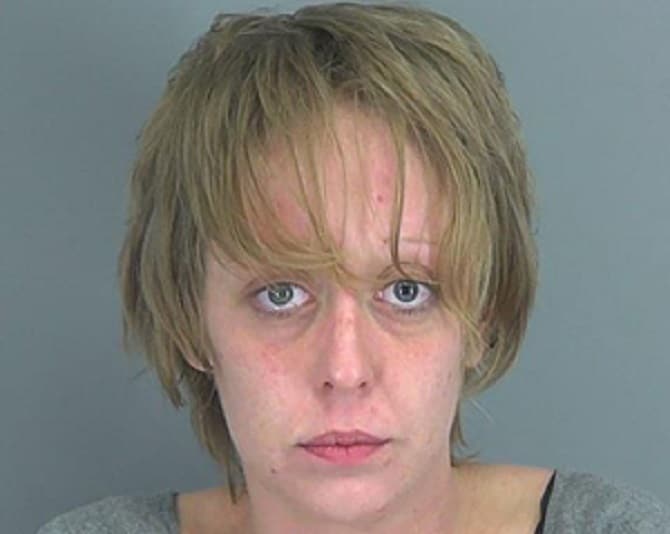 Michelle Smart a 29 year old Spartanburg, South Carolina woman has been arrested this Valentine's Day weekend after threatening to shoot her boyfriend after rebuffing her sexual advances.
Incensed that her boyfriend, Ryan Rucker had the temerity to fall asleep whilst she was getting her moves on, an outraged Smart threatened the man with his own gun.
At the time of arrest, our collective hero told cops she had 'attempted to make some sexual advance towards Ryan Rucker' but became outraged when her boyfriend 'pushed her off.'
Yes kids, who knew men also have the right to choose when they want to have sex and not be at the mercy of partners or the opposite sex who may have arrived at the notion that men are 24/7 sexual predators who just simply always want it.
A police report would note Michelle Smart claiming she'd been punched and kicked several times by Rucker along with being forced to flee the house and sit in a truck outside the $78,000 home.
The woman would also claim that her boyfriend threatened to shoot her.
Nevertheless when deputies knocked on the man's front door they noted the following reaction.
Offered Deputy Castillo: 'Mr Rucker came to the door and was not visibly upset. Mr Rucker explained that he was asleep when Ms Smart made sexual advances on him. He stated that he pushed her off and the tow started arguing. 
'Mr Rucker stated that the argument escalated and that he followed Ms Smart outside. He stated that Ms Smart got into the truck and that she would shoot him because she has the gun.' 
The boyfriend then told deputies that he went back into the house because he was in fear for his life, nevertheless he did not wish to make a formal complaint against his girlfriend.' 
Reiterated Deputy Castillo: 'Ms Smart continually was changing her story throughout the investigation. 
She advised that Mr Rucker had gone walking away when in fact he was inside the house. She stated that she thought he had the gun, and tournd out that the gun in question was in her presence the entire time. 
'For these reasons, Ms Smart's account became less believable throughout the investigation.' 
Deputy Castillo said he arrested Smart for Criminal Domestic Violence of High and Aggravated nature. 
Deputy Castillo said he recovered Mr Rucker's Ruger hand gun and six bullets and placed them into evidence.  
And then there was this comment on the web that caught my attention:
She sexually harassed him, and committed domestic abuse. How 'bout a restraining order against her and order her to register as a sex offender for the rest of her life? That's what would happen if the genders were reversed.