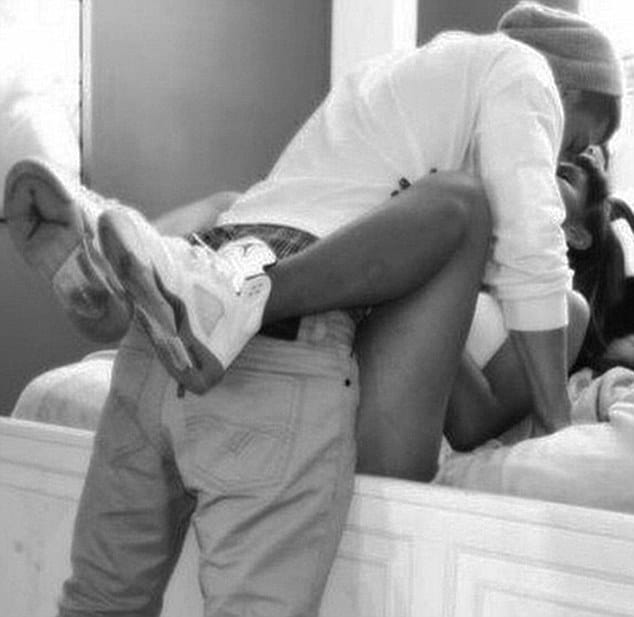 Talk about discretion, or the lack of. Mexican soccer star, Jorge 'Chaton' Enriquez faces suspension after posting a particularly raunchy picture of himself and his model television presenter girlfriend, Gladys Castellanos on social media.
The offending picture would catch the attention of football officials at top football team, Club Deportivo Guadalajara whom Enriquez plays for, leading to the star player who has been linked to other eye popping off pitch behavior being brought in for some disciplinary action/cautioning.
The clubs president, Nestor del la Torre, reports local media was shocked by the pictures saying that they were too inappropriate to be posted by a member of his club.
Torre has since told that the team is considering disciplining the 24-year-old player, who has played for Mexico eight times, by fining him or dropping him from the squad.
Chaton was also criticised by fans on social media, who said the player should be focusing on improving his poor form on the pitch, rather than exposing his personal life online.
Of note is that the team, also known as Chivas currently faces relegation to a lower division if it continues its poor form on the field and off.
Images of him and girlfriend Gladys Castellanos, 24, was posted by the player with the message 'I love you'.
Miss Castellanos responded to the fans' outrage, posting on social media that she loves Chaton and that nothing had made her happier than the relationship they have been in since last summer.
The tv presenter has since taken to twitter insisting that the photo did not actually show them and that it was unfair that the footballer had been slammed over it.
Reiterating: 'It is easy to act and make comments without knowing the truth. 
'Yes this photo has attracted a huge amount of interest but me and Chaton are not in the photo.'
It is not the first time that the footballer's private life has caused controversy. A fling between him and Playboy model Leia Freitas cost him his relationship with former girlfriend Maria Teresa Gover, who he had been with for four years. One wonders what the footballer's latest indiscretions may or may not cost him…?