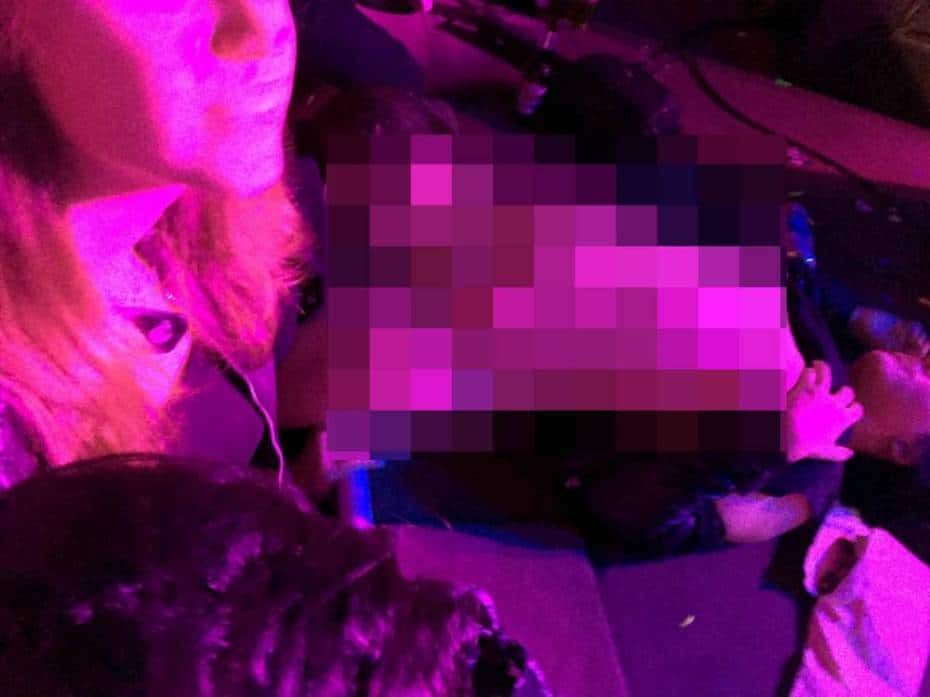 It seems concert goers at a recent Dead Kennedys Solana Beach, California concert got their money's worth and much more after a raunchy couple got it on and proceeded to initiate oral sex on stage.
NSFW: Christina Platt is the Keys N Krates streaker you want to gawk at.
Notes the UK's metro: Two fans got really, really hardcore on stage, while the band played on, seemingly oblivious – or just too polite to mention it.
Interestingly, other fans seemed to be nonplussed by the side show taking place in front of them at the heavy rocker's mosh pit, as an unidentified woman (as of yet) took her clothes off, stretched out, then her lover perform oral sex on her. 
Brief pause. What was that I just witnessed? Never mind. I am attending a Dead Kennedys concert after all…
Reflected one onlooker via ABC 10: 'This was something definitely different to see at a punk concert.'
Adds stereogum: Mid-set, a woman got up on the edge of the stage, while a man, who appeared to still be in the crowd, started vigorously going down on her.
At present it isn't necessarily understood if the pair knew each other or had just met that evening at the sold out show last Thursday?
And for those of you wondering if there is a law against the display of public sex at a concert there's this: the California criminal code says that the unidentified man and woman could face misdemeanour charges, but only if other concertgoers were "annoyed or offended." As of press time, no complaints have been made to police or Belly Up.
For those keen to see the un-edited unadulterated viral image (sorry I am accountable to the impolite readers and our advertisers) you can go here and gawk to your hearts content.