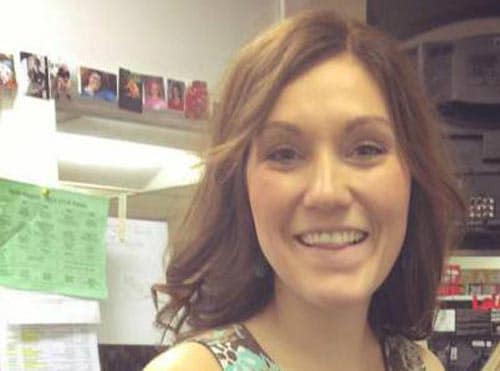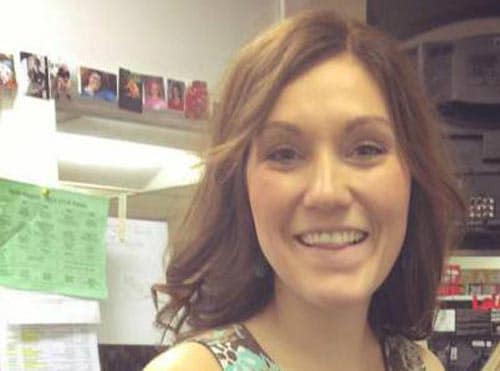 Daresa Deann Poe, a Waynoka Public School, Oklahoma school teacher has been charged with six counts of felony second degree rape and one count of sexual battery after having sex with an 18 year old student.
The woman's arrest came after the 32 year old home economics teacher admitted to authorities that she had sexual intercourse with the student on multiple occasions.
The victim would confirm that he had sex with the teacher both at her home in Waynoka as well as school teacher's lounge at Waynoka Public Schools five to six times. The last time they had sex was on Jan. 20 at a secluded walking trail north of Waynoka.
The student would also tell he had been having sex with the home economics teacher for a couple of weeks.
Pursuant to being interviewed by District Attorney's Investigator Steve Tanio the teacher would relent and admit she had had sex with the 18 year old student.
Told the woman in a handwritten statement: 'I am Daresa Poe a wife, mother and teacher. I have made a horrible mistake. I have let my judgement (sic) faulter (sic) and I am embarrassed and mortified for the deasions (sic) I have made in the last two weeks,'
'I have had sexual intercourse with a student. I am so very sorry for the decision I have made,'
'I would take it back in a heartbeat if the chance was given to me.'
During her arrest the home economics teacher would disclose she had two young children.
School superintendent Loren Tackett would tell that there are no plans for the teacher to return to teaching at Waynoka Public Schools where she has taught at since 2009.
Alvareviewcourier reports that the woman graduated from Cherokee High School, received a bachelor's degree in finance from the University of Central Oklahoma and a master's degree in adult education from Northwestern Oklahoma State University.
Currently out of jail on $10,000 bond and ordered to stay away from the alleged victim, Daresa Deann Poe is due to return back in Woods County court on Feb. 10.
Oklahoma law allows for the prosecution of teachers (ages 18 and older) who engage in sexual intercourse with students between the ages of 16 and 20.