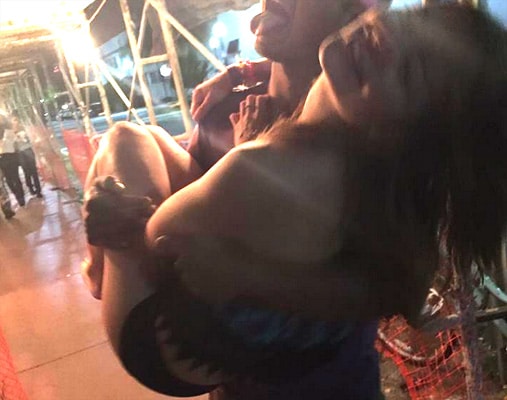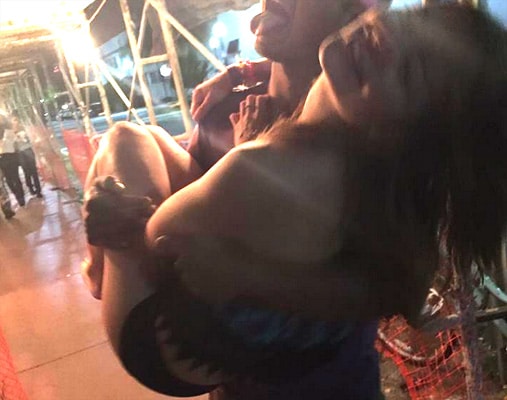 Who doesn't enjoying streaking? I streak as much as I can, in the comfort of my own bedroom and imagination. Not so 23 year old Christina Platt of Tampa, Florida who caused a combustible crowd to go into resplendent applause when her perky self took to getting in the buff during a Keys N Krates performance. And how they loved you Christina!
Despite causing a degree of enviable commotion (see video below), our collective heroine would ultimately be carried off stage (was it a dare, narcism, a fantasy, your fantasy or just sheer lunacy?) in front of an audience who couldn't help but appreciate the accompanying eye music candy.
According to everyjoe (who we swiped the following images below) Christina Platt live in Florida and is a self confessed 'huge' electronic dance music fan.
Christina's friends would later tell that they were hardly surprised by Christina's playful antics being the free spirit that she is.
Not surprisingly, Keys N Krates didn't miss a beat as they continued playing to the merry crowd who themselves would tell how equally bemused (thankful) they were when our collective heroine slithered and slathered under and over the turn tables. That's the concert fantasy experience I reckon.
But shit gets better, rumor has it that Christina then went went crowd surfing after being allowed back into the concert. 
Interestingly Christina would take to bragging about her big win on Facebook after the event, according to the Daily Dot, writing "Let's get naked!" and "Can I quit my day job yet…?!"
Which is to say Christina Platt is also a preferred hawt bixch and then some ….
images via imgur.com