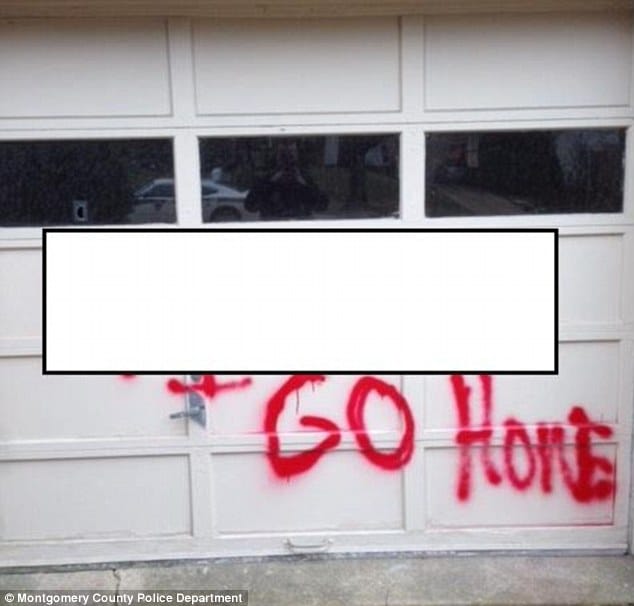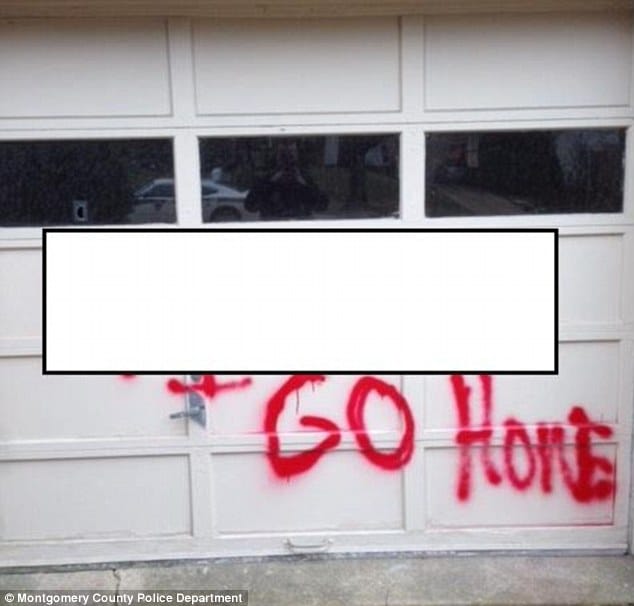 An unnamed black woman who had recently moved into a wealthy Washington DC neighborhood has awoken to find 'nigga go home' painted on her garage door.
The woman would be alerted to the racial slur by a neighbor who at the time was walking past the unidentified woman's house in Chevy Chase, Montgomery County, Monday morning.
The incident has since been cited as a hate crime as authorities now seek to find out who is responsible for the racial epitaph.
What's worth noting and which may bear some weight as to how or why the African American woman came to find hate remarks on her garage door is the fact that Chevy Chase, northwest of America's capital, happens to be one of the most affluent towns in the US with median household income north of $250,000, average income of $311,170 and the average net worth of residents $1,635,311
Speaking to WTOP, Montgomery County Police Captain Paul Starks said the woman had only lived in the neighborhood – home to hundreds of lawyers and government officials – for a matter of days.
Reiterated Starks: 'The victim has just moved in a little over a week ago.'
Police believe the racial slur was spray-painted on the woman's house – situated on the 3300 block of Glenmoor Drive – at some point between 2pm on Sunday and 7am on Monday.
In a bid to locate the offender, they released a photo of the victim's garage door via Twitter on Monday afternoon. In the image, the racial word in question is digitally hidden with a large white box.
The UK's dailymail notes no other acts of vandalism nor malicious destruction have been reported in the area.
The incident comes as million around the country have been celebrating Martin Luther King Jr. Day.
Anyone with information is encouraged to call police on 301-279-8000.