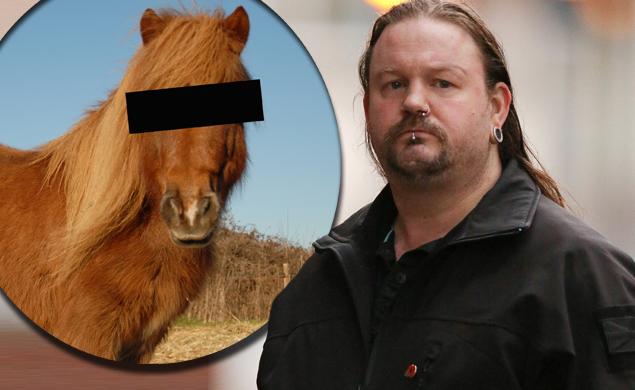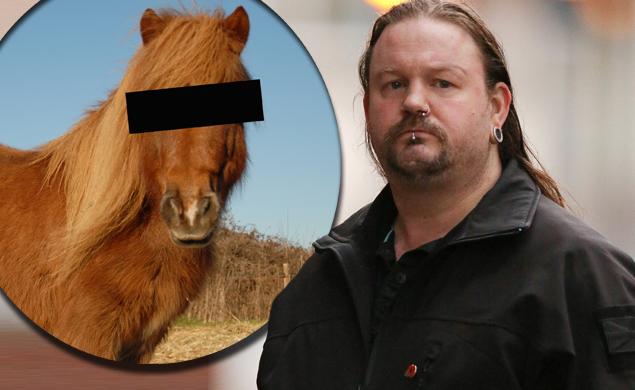 What to think, what to say, what to wonder, never mind, perhaps Alan Barnfield, 44 of Hexthorpe Lane, Hexthorpe, Doncaster might shed some light on his unique mating habits after coming to be arrested having sexual intercourse with a Shetland pony called 'Sky.'
At the time of the man's apprehension, at the dead of night, a court heard how Barnfield was sweating profusely and smelling strongly of horses' when  intercepted by police.
Slight pause. Look beyond the patio. Is that the sound of an animal desperately bleating in the background? Or is that just my imagination?
Police had been called to Oak Tree Stables at Loversall, Doncaster after residents saw Barfield enter the grounds, believing he was going to steal two ponies at around half past midnight on August 8, 2012.
Sheffield Crown Court heard he was spotted putting something around the neck of a Shetland pony and leading two animals to a dark wooded area.
Told Prosecutor Louise Reevell: 'It is at this time the prosecution say that intercourse took place out of sight in a dark wooded area at the end of the paddock.'
When police searched Barfield's rucksack looking for items he might use to commit theft, they found several cans of Lynx deodorant, a length of white electrical cable, a handheld water sprayer, a cloth, a metal dog chain and two bottles of Lucozade.
As oppose to three bottles of Lucozade and a bouquet of roses…?
Barfield would in turn tell he was 'just out walking' denying he had been in the midst of sexual intercourse with an animal.
Nevertheless things would come to a head when stable owner, Jodie Walton inspected her ponies and found Sky appeared to be in discomfort.
Yes a bouquet of roses would have made it all a bit more consensual…even a bucket of hay with pristine carrots to nibble on?
From there a vet was called who told the court that horse dna had been found on Alan Barnfield's self.
Further examination of Barnfeld's person and belongings would also reveal bestiality images and films on his mobile phone.
At present it is not understood if this was Barnfeld's only puported offense or if there were other animals or instances involved?
Trial is set to continue this week.