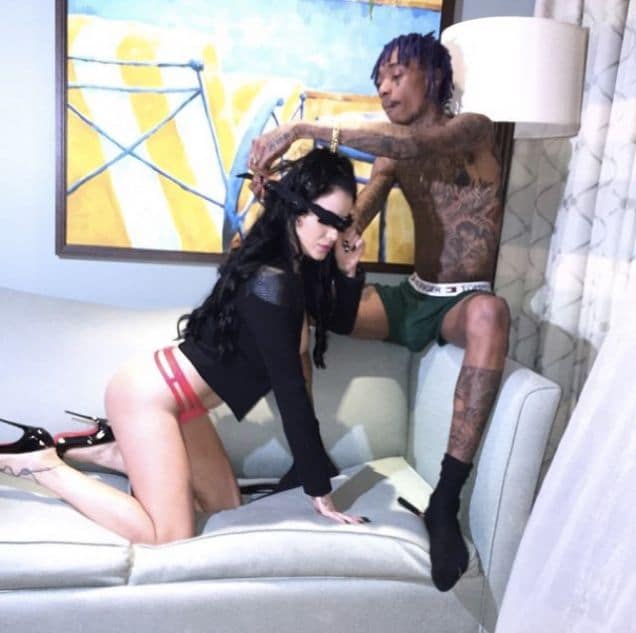 It's off to the races as rumors continue to heat up that on his way to being divorced Wiz Khalifa (from Amber Rose after being caught having sex with twins) has been doing it with Playboy model Carla Howe and that the model has been offered a six figure deal to go live with a Wiz Khalifa sex tape. A sex tape that Wiz may or may not have known was actually taking place when he sexually engaged the Playboy model last week…
Reports tmz: Our porn sources tell us vixen Carla Howe is very close to making a deal with Steve Hirsch at Vivid Entertainment. Carla's totally down to sell the footage for the right price. Problem is … if Wiz doesn't sign off … Vivid can't release the porno.
Of contention is whether the rapper actually knew he was being filmed during last week's 'get together', whether he concocted the filming himself (which remains Carla Howe's ready to go version) or had agreed to it at the time knowing full well that if Steve Hirsch over at Vivid Entertainment got his hands on it there would be plenty of $$$$$$ cash to go round.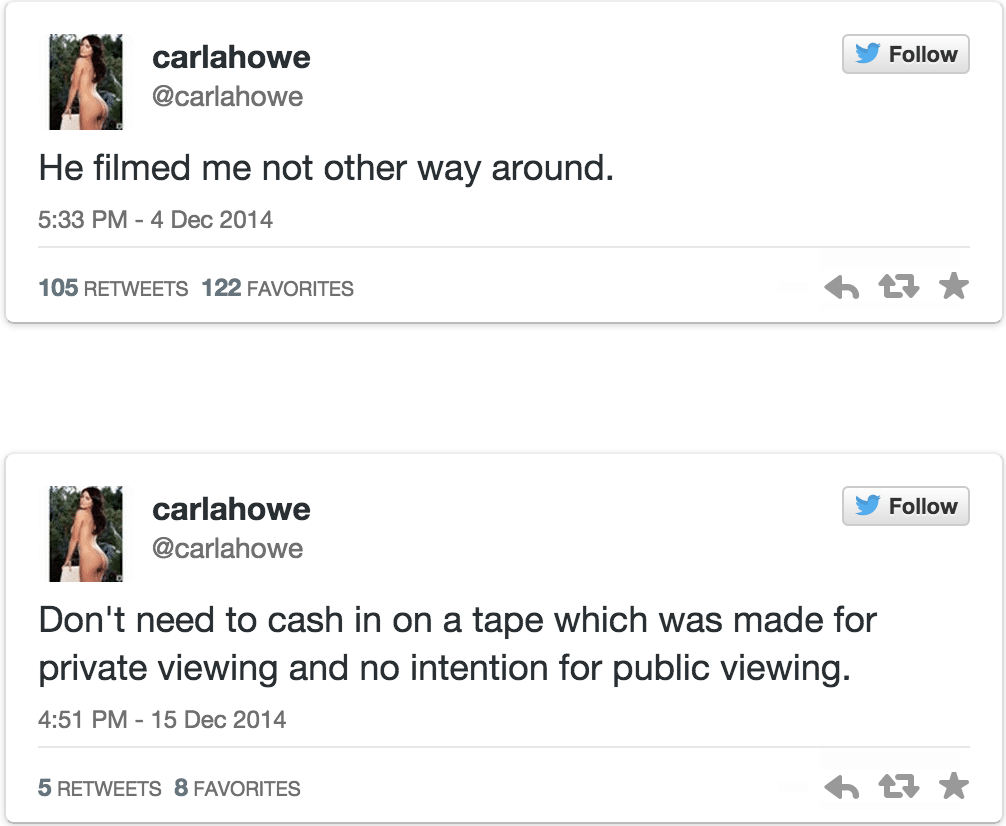 Throwing conjecture that Wiz was set up by Carla Howe, perezhilton has released images showing our collective hero looking right into the lens, presumably very aware that the shutter buggy was aimed squarely at him and his member. Indeed.
The $$$$$$ question now is will Wiz Khalifa sign off on the sex tape or is he (and Carla) just holding off to see how much he/they can get out of Steve Hirsch? Or are we to simply believe that Wiz is just an innocent stooge who just happened to have his telegenic peen taken advantage of by Carla…?