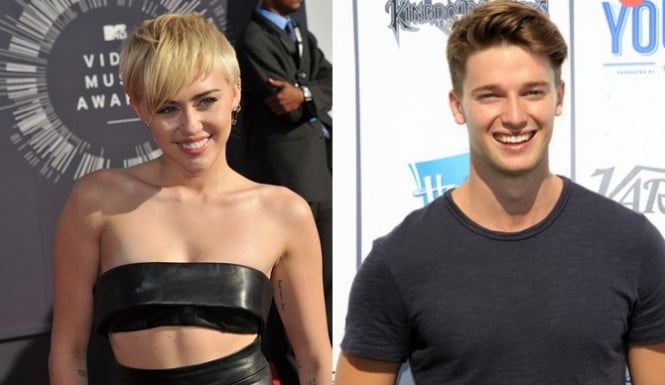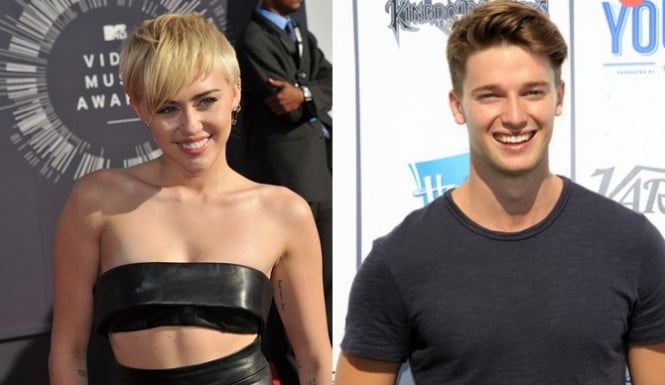 So incensed has Maria Shriver become with her son Patrick Schwarzenegger dating tongue wagging twerking maverick, Miley Cyrus that Shriver immediately cancelled plans to travel to Art Basel Miami upon finding out that the pair had suddenly turned up for the art fair.
Taylor Swift would like to tell you how she made out with Patrick Schwarzenegger behind Conor Kennedy's back.
Patrick Schwarzenegger would like you to know he still looks like a hunk after his skiing accident.
Patrick Schwarzenegger is now a confirmed hot bitch. Makes his modeling debut.
At the time Maria Shriver, the former wife of Arnold Schwarzenegger  had been planning on attending the art fair with her brother Anthony Shriver when she had a change of heart when she realized that she would be in the midst of her son's new gallivanting lover and 'sleaze sensation du jour,' Miley.
Told an insider via pagesix: 'Maria was going to go to Art Basel to spend some time with Anthony, but when she heard Miley was going to be there with Patrick, she canceled.'
As it so happened, our collective fairy tale princess came to be booked at the last minute to perform at Tommy Hilfiger and Jeffrey Deitch's party at the Raleigh, where she would soon find herself becoming the talk of Art Basel after stripping down onstage to silver pasties, smoking a joint, and dancing with a topless woman and a man dressed as a penis, along with making out with Predator Paris Hilton one night.
All matters of the heart and funky that Maria Shriver would attest to finding objectionable.
According to a previous report via Hollywoodlife.com Maria Shriver has cautioned Patrick over dating the supernova, concerned that her partying ways might rub off on Patrick.
An insider would reveal that the relationship was 'eating [Maria Shriver] up inside.'
Long deep sigh. Look out the window and wonder why the world is so unfathomably unfair.
A report via the Daily News would also quote an insider (the same one no doubt- Maria's publicist?) telling the following: "She fully believes that you become who you surround yourself with and she's always been so happy with the friends Patrick chooses,"
"She never saw this coming."
That said sources tell that not all was necessarily a bunch of roses for Patrick and Miley as the pair took to arguing over Miley's drug use and Patrick's concerns on how that may affect his public perception (and one wonders the wrath of his mother) as the pair were overheard arguing at the Raleigh Hotel one night.
Non coincidentally (or was it?) Maria Shriver would post a video on Twitter about the dangers of binge drinking, on the night Miley Cyrus was carried out of club E11even after getting smashed to oblivion.
Tweeted the blue blood mother: 'Worth showing yr kids & talking to them about who they are & will be this weekend.'
At present it is not necessarily understood if Patrick managed to get wind of mom's tweet whilst he was desperately attempting to hold Miley's head from hitting the gutter…