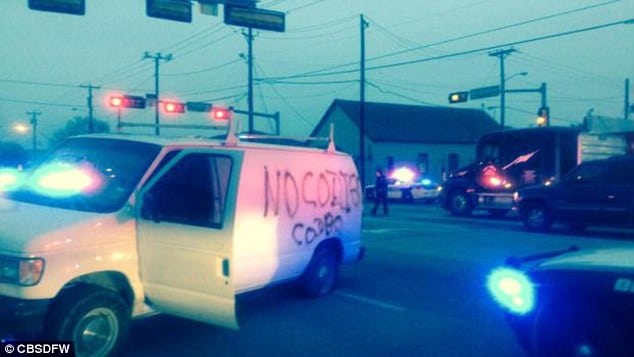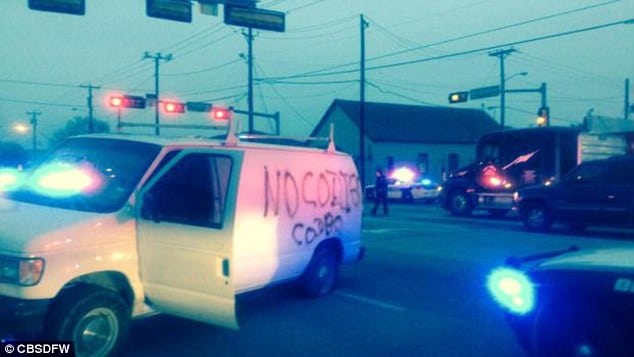 Hugo Rodriguez, a West Dallas man horrified onlookers after placing a rope around his neck attached to a fire hydrant before driving off and decapitating himself.
The incident would take place Wednesday afternoon at the intersection of Singleton Boulevard and Vilbig Road, leading to the man's body been thrown out of the vehicle and in open view after driving off in full throttle.
Hunts Point, Bronx man decapitates self. Tied chain around neck then hit gas pedal
Once ejected the man's vehicle would come to a stop without running into any cars or pedestrians.
The man's body told witnesses would remain on the road hours later as police took to cleaning up the scene.
CBS DFW reports prior to the man's demise, Rodriguez scribbled a message to the side of his car since thought to be a type of suicide note.
One part of the note read, 'no codigo' or 'no code' whilst a second word read  'codbo' which is said to refer to 'call of duty: black ops.'
Investigators have also told that Call of Duty Black Ops could also have referenced a computer game franchise which releases a new edition almost every year.
The game involves that of a first-person shooter which was first developed in 2010 and is set in the Second World War and the Cold War. 
Gamers are armed with machine guns, rifles, pistols and grenades and play a fast-paced game of kill or be killed. 
Told a police spokesman for the Dallas Police Department via the UK's dailymail: 'Witnesses observed the victim, Hugo Rodriguez a Latin male tie a rope around a fire hydrant and then around his neck. 
'He got into his van and accelerated, causing the rope to tighten around his neck and decapitated himself. A suicide offense was documented.'
According to records Rodriguez had been arrested a number of times for driving while intoxicated. 
A telephone listed at his address had been disconnected.  
The incident bears similarity to another suicide in the Bronx, NY this September where a man also tied a rope around his neck attached to a street pole before driving off and decapitating himself.
At present it is not understood why Rodriguez chose to commit suicide or why for that matter he took his life in such violent terms.