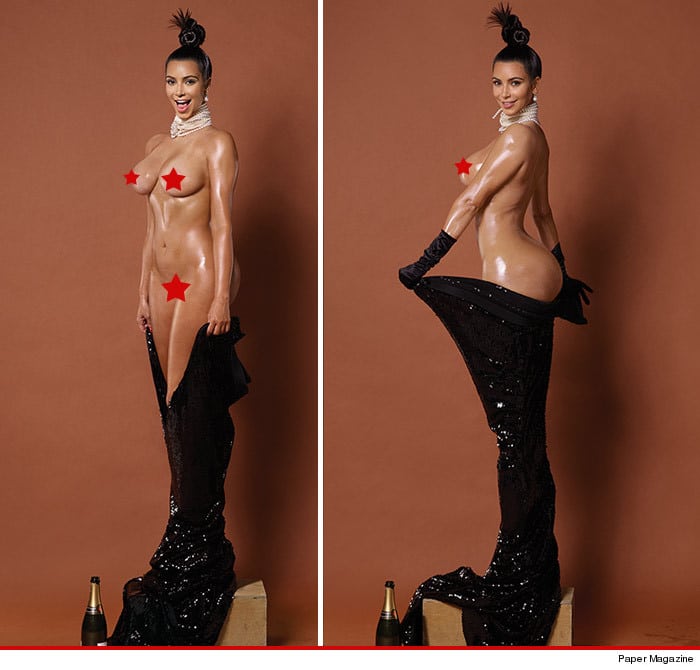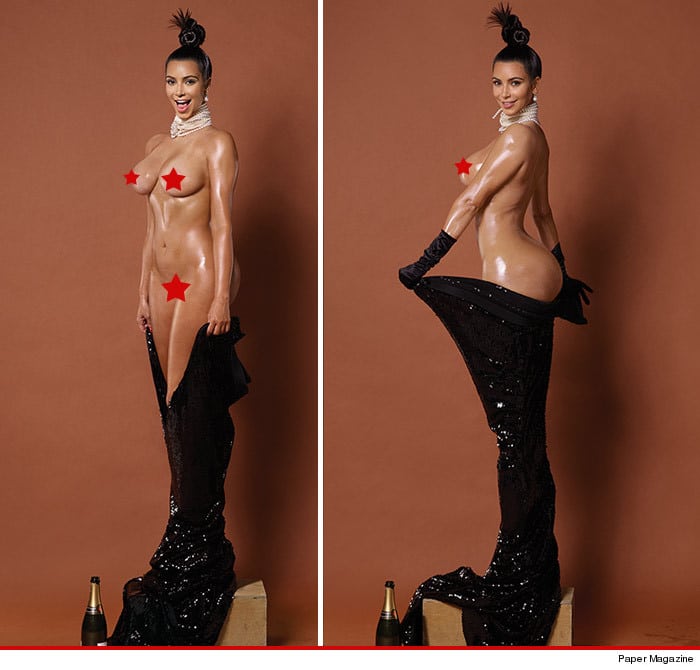 If there was any doubt that Kim Kardashian naked pictures courtesy of Papermag would break the internet rest assured that doubt has been put to rest with the release of naked images of our collective media whore.
Whilst the reality starlet's pictures of her butt may have hit the pinball triple score thresh hold barometer, the latest leaking (see how well Papermag had this all planned out kids?) with her vagina included (why not go the distance right?) is sure to hit the internet square and fair in the gut and out of the ballpark.
And in case you're wondering why Kim Kardashian has gone for the full monty, tmz explains it all nicely and simply for all us simpletons:
Her big thing was to show the world how she bounced back after giving birth to North West.
Indeed. Isn't it time you bankroll yourself and become a reality star who broke the internet too? 
Photos via Jean-Paul Goude. And go here to sweat: #BreakTheInternet
Kourtney Kardashian naked and pregnant for Dujour: I don't care if it doesn't make you happy.
Video: Kim Kardashian naked breaks the internet and then some
(NSFW) Kim Kardashian naked photos leaked by 4chan?
Chelsea Handler's naked butt is more real than Kim Kardashian's. But who cares?