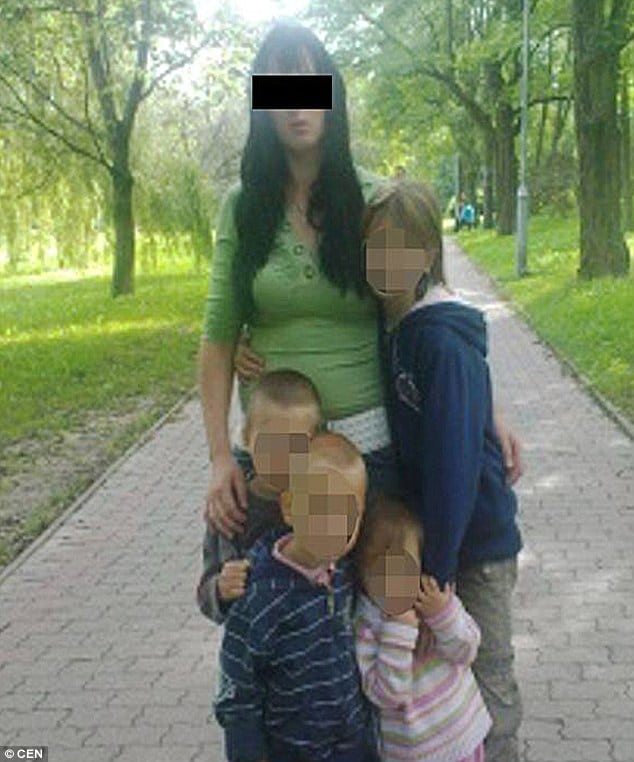 Joanna Grabowski, a Polish wife has been sentenced to life in jail after arranging for her two lovers to kill her disabled husband, Piotr Grabowski, 31. Subsequent to the husband's death, the wife rewarded her lovers by having a threesome.
Involved in the husband's murder were Jacek Pawlak, 42 and Lukasz Kaminski, 31 who came to strangle the man before leaving his body in a park before then meeting the wife where they celebrated the husband's death by having a threesome.
During testimony, the UK's dailymail reports the court was told that the wife had arranged for her husband's murder after he forbid her from bringing back one of her lovers to their residence.
Despite the fact he could not walk properly, Piotr was a well-known and popular man in the city of Olsztyn in north-eastern Poland who did a lot for charity.
An active member of the Catholic aid charity Caritas, it was there that he met Joanna, 30, who was getting financial assistance from the charity to help her with her five children.
The couple had started dating and eventually married, and he had been an enthusiastic stepfather for her five children, but when she told him that she had found a lover and wanted to bring him back to the family home, he told her that he wouldn't allow it.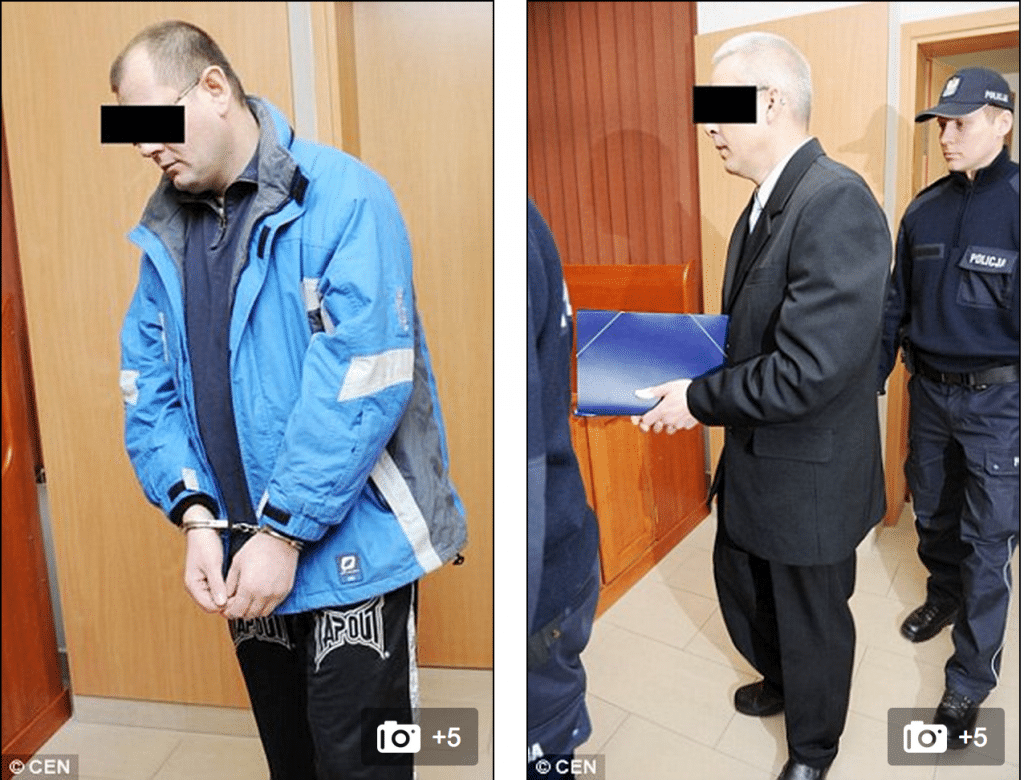 Incensed that her husband forbade her to bring her lover to the house, Joanna Grabowski took to orchestrating her husband's death where she planned to have him killed in a nearby park by calling on her lover and his friend who would be hiding in the bushes and warned of the husband's impending advance.
The deceased man would be found by park visitors who noted an abandoned wheelchair and the husband's body nearby.
Police would exact a confession from the wife after becoming suspicious whilst interviewing the woman whereby they were soon able to unravel the complicated love triangle by looking at telephone records, and probing all three 
Since the wife's sentencing, sentencing of the lovers has been delayed pending reports.
The woman's five children have since been taken into care.