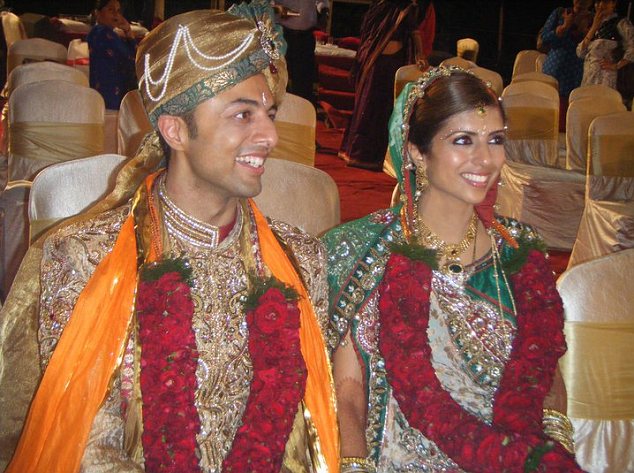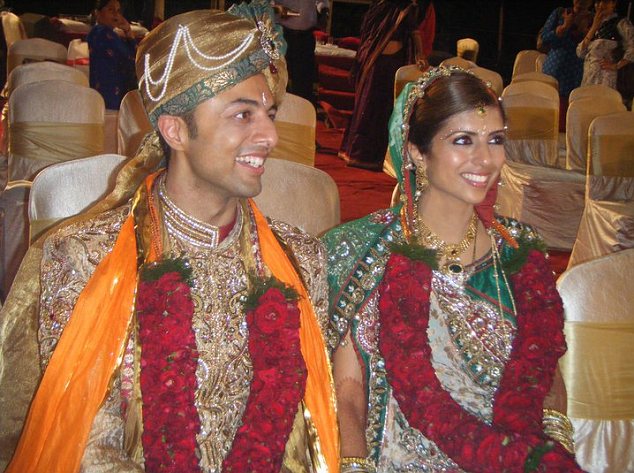 UK man Shrien Dewani has been put on trial in relation to the untimely death of his then newly wed bride, Anni Dewani, with the South African crown now poised to prove that the son of a multimillionaire family was indeed complicit in the woman's death 4 years ago after the couple travelled to the nation on their honeymoon.
In opening their case against the 34 year old millionaire who had been extradited from the UK, prosecutors reports the bbc showed a video in which they said would prove that Dewani had plotted to kill his bride all along despite the accused's assertion that it was a random act.
At the time the bride, an engineer who originally hailed from Sweden came to die after absorbing a gunshot to the neck after the couple were according to Dewani 'carjacked' by two armed men as they traveled in a taxi. A carjacking that prosecutors believe was orchestrated by her husband.
Reports the UK's dailymail: In a moment of high drama, gasps rang through the court from both sets of families when video showed the back door of the vehicle being opened to reveal Anni Dewani's dead body inside, still wearing her black evening dress.
Earlier, the wealthy care home owner admitted to being bisexual and having a string of trysts with male prostitutes.
After formally denying her murder, Dewani chose immediately to deal with the issue of his sexuality – which is expected to be presented as the motive for wanting Mrs Dewani killed.
The court would proceed to hear how the couple has fought over their plans for their £200,000 ($320K USD) wedding, with the defendant's lawyer admitting that the bride had wanted to call it off, saying he was 'too controlling.'
Dewani also revealed that he had fertility problems which meant the couple's chances of having children were slim, but he said his wife was sympathetic.
Since the fatal shooting, the taxi driver and two other men said to be carjackers have already been jailed, with the driver, Zola Tongo, now expected to give evidence at Dewani's trial.
He told his own murder trial how Dewani promised him R15,000 (£850) in return for having his new wife killed.
Prosecutors are expected to say that Tongo recruited two men to stage a 'carjacking' as a cover for the contract killing.
After entering his not guilty pleas, Dewani's lawyer Francois van Zyl read out a lengthy statement on his behalf which said: 'I have had sexual interaction with both males and females. 
'I consider myself to be bi-sexual.
'My sexual relations with males were mostly physical experiences or email chats with people I met online or in clubs, including prostitutes such as Leopold Leisser.
'My sexual interactions with females were usually during the course of a relationship which consisted of other activities and emotional attachment.' 
Leopold Leisser has since claimed that Dewani had told him he was getting married to a 'lovely girl', but he needed 'to find a way out of it'.  
During the four years since the murder of Anni Dewani, other men have also claimed they had liaisons with Dewani, including a parliamentary aide.
In his statement, Dewani said he was 'instantly physically attracted to Anni… there was mutual chemistry.'
But he painted a picture of their relationship as turbulent, saying they called off the romance at one stage, but rekindled it in March 2010, before marrying later in Mumbai.
'Although we really frustrated each other, we were in love,' his statement asserted.
During testimony, Dewani's attorney would tell how the carjacking came to take place as the newly married groom had sought to show his bride proposed tourist sites when two gunmen, Mziwamadoda Qwabe and Xolile Mngeni accosted them whilst their driver had sought to take them to designated sites.
After the assailants drove off with his wife (she would later be found shot dead), Dewani told how he 'desperately knocked on doors' pleading for help, but none could understand him as he was so distraught.
He said eventually made contact with police who began a search.
Upon soon discovering that his wife had been killed, Shrien Dewani told the court: 'At that point, my whole world came crashing down. The next I recall is that the doctor gave me pills in my bedroom.'
Days later, he said he was contacted by Tongo who sounded depressed and complained that he was being hounded by the media.
Dewani told that on the day after identifying his wife's body, he had bought a set of greetings cards to give to the 'people who had been assisting me' including one for Tongo.
He said he wrote a note in the card to the driver back in his hotel room and put R1000 in cash, about £60, into the envelope with it.
He put the envelope in a small white bag and handed it over when Tongo arrived at the hotel, but only after Dewani had led him down an area away from where congregating media had gathered.
Reiterated Dewani: 'I thanked Tongo for all of his help and gave him the bag saying there was something inside for him. He then said that he was sorry for what happened.'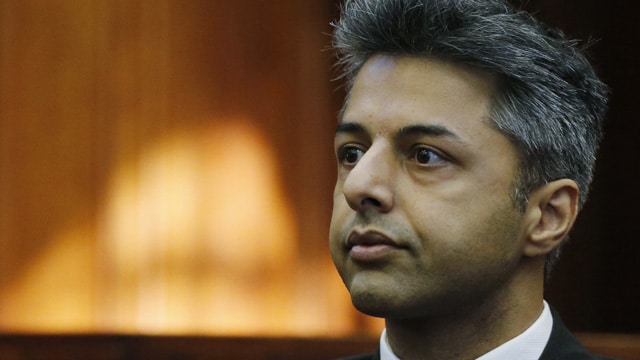 Prosecutors are expected to allege that Dewani changed large amounts of cash into local currency, and spoke frequently to Tongo in person and over the phone, to plot the murder.
They have also told on the day of the murder, texts would show Dewani was carrying 'a large amount of cash,' and that Tongo had texted Dewani to ask if he still had money for the 'helicopter ride.'
The first witness to be called by prosecutor Adrian Mopp was Dr Janette Verster, a state pathologist, who examined the body of Mrs Dewani at the scene and carried out a post mortem.
She described finding the bride's body, still wearing her evening dress, decorated with diamante studs, her body punctured by two bullet wounds, one in  her neck and the other in her hand – had been inflicted 'at close range', from between 10cm and 25cm away.
Pointing to her own body to indicate the entry points, Dr Verster told the court how the shot to the neck had severed the victim's spinal chord.
This had been the fatal shot, which cause the victim to bleed to death, she added.
'In a few heartbeats…the deceased would have bled out,' Dr Verster said.
Local media has since told how Anni Dewani's parents, Vinod and Nilam Hindocha described as 'torture' their almost four-year wait to hear how their daughter was killed on her honeymoon days after her £200,000 wedding.
Also present at the Cape Town hearing were Anni Dewani's sister Ami, brother Anish, uncle Ashok and cousin Nishma which was taking place a few miles from where she was killed in November 2010.
All of her family were wearing a smiling photograph of her, trimmed with a vivid pink ribbon, which they had pinned to their clothes.
Bristol-based Dewani, 34, who was treated for post-traumatic stress disorder and depression after his wife's death, launched a protracted legal battle which lasted more than three years to avoid facing justice in South Africa.
But in April, a panel of High Court judges in the UK quashed his appeal against an earlier judgement and ruled after improving pursuant to treatment for mental illness  and subsequent release from hospital where he was treated that he was now fit to stand trial.
 Since arriving in South Africa soon there after, Dewani was held at Cape Town's Valkenberg hospital prior to the commencement of his trial.
The two families, once close, have not been in contact since Dewani's arrest more than three years ago.
South African prosecutors are expected to say at the Western Cape High Court that Mr Dewani was a closet homosexual who ordered his 28-year-old wife's death to escape from a marriage he felt pressured into by convention and his family.
According to statements to police made by male prostitute, Leopold Leisser, Dewani lived a double life in which he paid for sadomasochistic sex, fuelled by drugs and bondage paraphernalia.
Dewani the man told with whom he originally met via the website Gaydar, was due to marry a 'lovely girl' but could not break off the engagement because he would be 'disowned by his family'.
Leisser has since told in previous statements: 'He also said they he needs to find a way out of it. He also told me that he had met another guy previously that he could have fallen for and he came close to telling his family about it, but he didn't.'
Dewani has since denied ever telling Leisser any of the above.
Mrs Dewani's grieving father said he believed the South African authorities have a strong case against his son-in-law.
'Three people are already convicted and all their fingers are pointing at him,' Mr Hindocha, 65, said.
'He has to answer these questions, he never has.' 
The case will be heard in the absence of a jury, as is the South African custom. Instead it will be up to judge Jeanette Traverso to record a verdict.
The trial is expected to last at least two months.