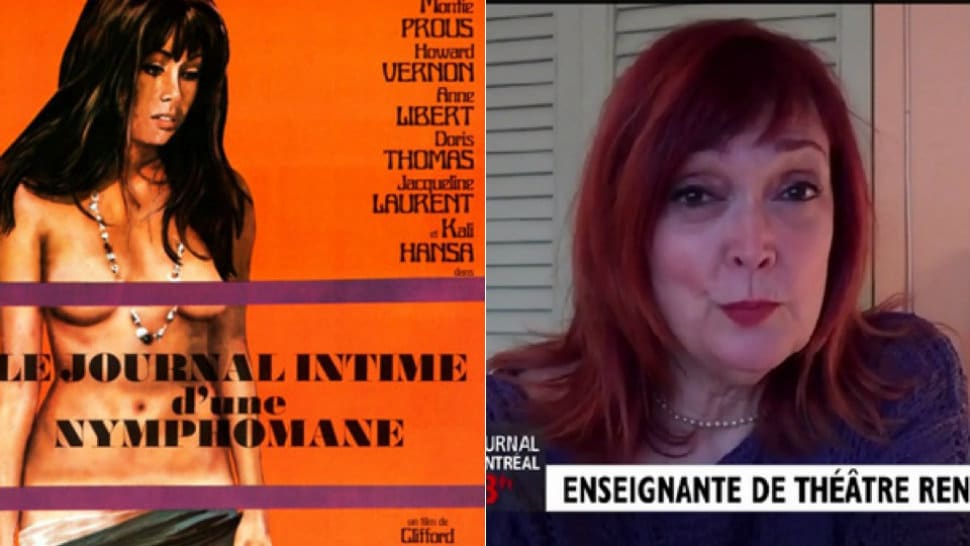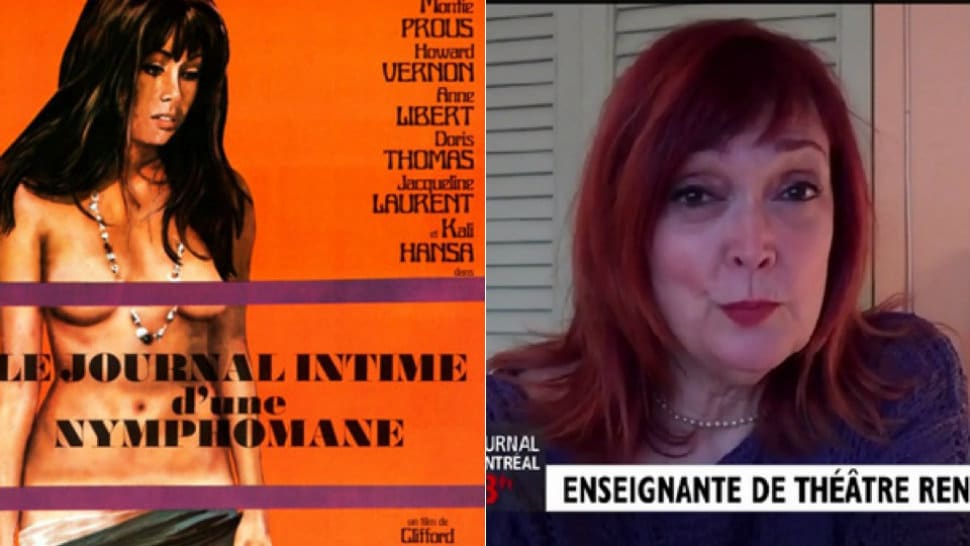 Jacqueline Laurent Auger a Montreal, Canadian drama teacher has been fired after her students uncovered scenes of her appearing in erotic films made over 40 years ago.
Auger who until recently taught theatre at the prestigious private school Le Collège Jean-de-Brébeuf lost her job in July after students dug up clips of erotic films the teacher had starred in more than 40 years ago.
Laurent-Auger, who is now 73, had parts in several erotic films in the 1960s and '70s, during what she said was a time of openness in the art world. The teacher in an interview with the Globe and Mail would stress the films weren't pornographic.
Offered the woman: 'I did it as a young actress to make a little money. The idea of throwing someone out the door for something they did almost 50 years ago is idiotic. It makes me angry.'
Nevertheless the teacher would come to be fired after school officials disclosed the findings had since led to a "tense atmosphere" in her classroom, and that she was no longer a good role model for the teens.
The fact that students can see a staff member naked with another adult is unacceptable, said the school's director, Michel April.
Le Journal de Montreal watched some of the films and said while Laurent-Auger was nude in several scenes, none of them were sexually explicit and they fit with French film culture at the time.
Since the teachers ouster, critics have taken the school to task calling the school's decision a kind of 'hypocritical puritanism.'
Told Tania Longpré: 'When you decide to hire a professional artist in this environment, one must understand that this type of scene is part of the acting experience.'
That said the school stood behind its statement where it expressed its fear the films might be a negative influence on students looking to break into theatre and the arts.
Told the statement in part: '...the availability on the Internet of erotic films in which she acted created an entirely new context that was not ideal for our students. After discussion and reflection, we concluded that adult films must remain just that, a product for adults. That's why we decided not to renew Mrs. Laurent-Auger's contract.'
Laurent-Auger doesn't regret her past, telling instead she's surprised it has any bearing on her current job.
'Idid so many wonderful things afterwards. It was a little, little, little part of my career, for Pete's sake!'
At present it is not understood whether the school will have a change of heart and come to a finite understanding of what it actually means to be an educator and what in this instance is being communicated and taught at the school: that a woman's sexuality if ever overtly exhibited is a token symbol of shame that the object must subscribe to despite that never having been her intention when she chose to disrobe, if anything, to liberate herself.