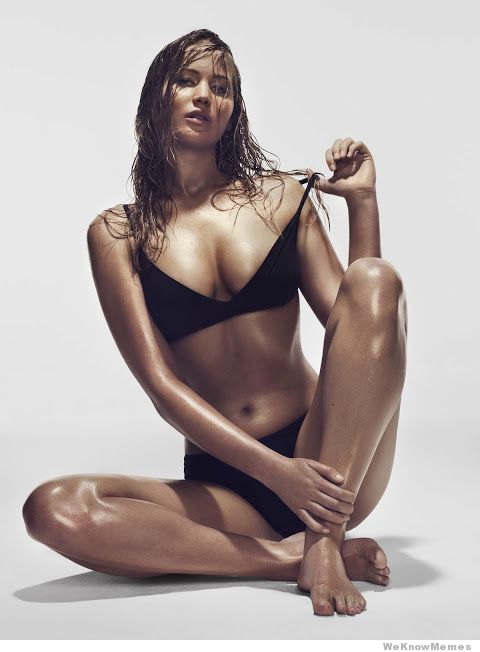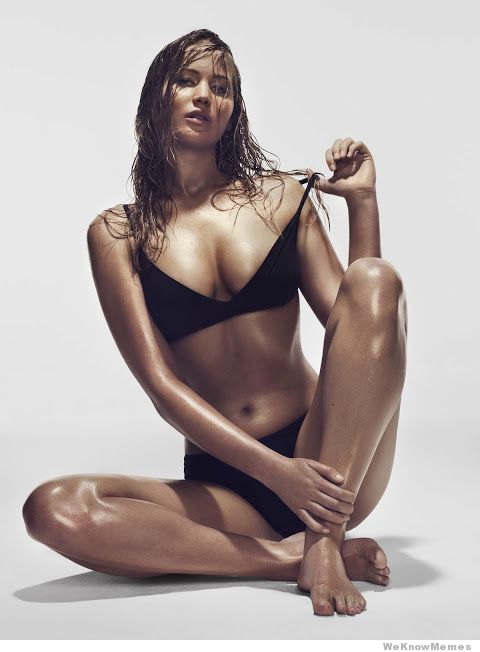 Jennifer Lawrence's attempt to have her hacked naked leaked photos removed from the Internet has hit a legal wall.
The site in question responding to the actresses attorney's letter for a take down responded that it would refuse to take down the images because the actress has offered no proof that she owns the copyright on the pictures. Sources connected to the investigation report that the website is not buying into J-Law's argument.
(NSFW) Hayden Panettiere naked pictures via 4chan leaked. 
Jennifer Lawrence naked. Why we took down the images. 
Reddit bans TheFappening after new Jennifer Lawrence leak threats. 
Jennifer Lawrence leaked pictures leads to New Zealand internet collapse. 
New Jennifer Lawrence naked photos released says TheFappening twitter account
Kaley Cuoco: New leaked naked pictures appear in second released wave 
Jennifer Lawrence naked pics set to appear in gallery show. But is it legal? 
Jennifer Lawrence naked photos. Are websites legally obliged to take down? 
Why you should click on Jennifer Lawrence naked pictures if you want to. 
The site's stance centers around the fact that some of the photographs found are not selfies, and that it is in fact the person who took the photos' claim to copyright. In response to Lawrence's legal team, TMZ reports that the site is demanding proof of the actress' copyright or the name of the person who took the snapshots.
Fashionstyle reports that Ellen DeGeneres ran into a similar issue regarding the infamous Oscar selfie that ironically featured Lawrence as well; it was determined that, since Bradley Cooper, is the one who physically took the photograph, he owns the copyright.
Unless Lawrence and her legal team are able to determine who took the photographs and have them request the photos to be taken down, it seems the shots will remain up on the Internet for all to see, and judging by trending key search terms the public's appetite is beyond vast.
Notes the dailydot: The Celebgate leaks are essentially celebrity gossip taken to its logical extreme. The nude photos are the manifestation of the affected celebrities' intimate grids merging with the national grid of pop culture. Only, this time, the images were released without an intermediary reformatting and repositioning them in such a way that they'd sell the most ads for shoes or the upcoming summer blockbuster.
Reflects the dailydot in another piece where the journal has come to now include those entities who have chosen to share said images as equally culpable to sex crimes (I strenuously beg to differ):
There is plenty of shame to go around in this latest attack on women's privacy, but none of it should be directed at the victims. Using a person sexually without consent is the very definition of sexual abuse. Everyone who views, shares, and promotes these images knowing that they have been disclosed without consent is participating in that sexual abuse. These people are the appropriate targets of shame and punishment. 
What is of note is whether the actress' lawyers also intends to go after all sites which have since disseminated images (including ours) and to what degree she can enforce such take down measures versus the rights of free speech of and that of public discourse, especially if the subject matter is a public figure.
At what point does an image belong to anyone and becomes a vehicle for wider dissemination and contemplation of aesthetics. Would we really all be making such a fuss if the images were say of the content's of the actresses handbag? Would there be similar outcry? And who gets to define what is morally correct, acceptable and are we ready to give the state such license in deciding what is morally and legally correct to be shared?
Goes on to reflect slate who lobby for the state to change laws of the copyright section code 230 (of course the question then becomes what else will the state choose to sanction with respect to ideas and free speech regardless of its potential to offend):
Here's the current state of the law: Section 230, as the courts have read it, means that Internet service providers and many websites that allow users to self-post aren't usually liable for their users' content, even if it's defamatory or privacy-invading. They don't have to patrol for porn photos, and they don't even have to take them down when the subject complains. 
Offers Danielle Keats Citron, a University of Maryland law professor specializing in cyber crime: 'The founders of 4chan are completely immune from liability. Unless they are involved in the illegal acts themselves, they are protected under the First Amendment's free-speech clause,'
 'An anonymous forum such as 4chan is regarded as a form of free speech. I think it's clear we should have a narrow change to that law. For sites whose entire business model is to encourage cyberstalking content and to make money off criminal invasions of privacy should not be allowed to do so.'
And then there were these comments on the web that made me wonder:
The Cloud is a remote server, run by people you don't know, you can't control or understand, in a place you can't identify. If you give them pictures of yourself, your panties, your dog, or anything else, you have nothing to say about where it ends up.
You are not defenseless. You can encrypt. You can choose what to put up. You can think.
 More to the point- the voluntary reveal of information and imagery on what is a giant Big Brother information collective is the real problem. Jennifer Lawrence naked, big deal. Yet another MSM obfuscation of the crushing reality that through so called social media, the State has another method of repression and control at its disposal.
Many people will consider pictures taken of said body as their property. But that line has long been crossed by the publication of nonconsenual photographs of celebrities all the time – often by the same media groups doing the criticizing.
Anyone under the age of 25 will tell you that, laws or not, you can find pretty much any copyrighted movie, tv show, or song online if you look hard enough. A law might make the nude pictures harder to find, but the nature of the internet is such that they'll never go away.
 As to the public value argument – there's a problem in letting the government decide what is valuable and what is not. Was Mitt's private speech on the 47% valuable? Palin's e-mails? Claimed outings of Aaron Shock? Donald Sterling's racist remarks? The argument, which I assume the EFF is making, is that it's impossible to draw the line appropriately, and in that circumstance, we're better off drawing no line at all.
Jennifer Lawrence naked photos. Are websites legally obliged to take down? 
AnonIB: Were Celebgate photos the result of an underground hacking and trading ring? 
TheFappening: McKayla Maroney leaked naked photos are child porn says lawyer 
OriginalGuy, Jennifer Lawrence leaked naked hacker is on the run. 
Apple calls celebrity leak hack a targeted attack not a software flaw 
(NSFW) Victoria Justice leaked naked pictures. Fake or real? 
(NSFW) Ariana Grande leaked naked pictures. Are they fake? 
(NSFW) Mary Elizabeth Winstead leaked naked pictures. Twitter trolls blame her 
(NSFW) Jennifer Lawrence video leaked. Seeking paypal donations 
(NSFW) Brie Larson leaked naked pictures. 
(NSFW) Aubrey Plaza leaked naked pictures. 
(NSFW) Kate Upton leaked naked pictures via 4chan. Threatens to sue. 
(NSFW) Kirsten Dunst leaked naked pictures. Tweets anger at Apple iCloud 
(NSFW) Kaley Cuoco leaked naked pictures and video. 
Selena Gomez topless. Are the hacked photos real?
(NSFW) Jennifer Lawrence naked pictures. 4chan hacker has 50 pictures and erotic video 
Is Scarlett Johansson leaked photos sentence of ten years too harsh?
Computer hacker who leaked nude photos of Scarlett Johansson gets 10 years.