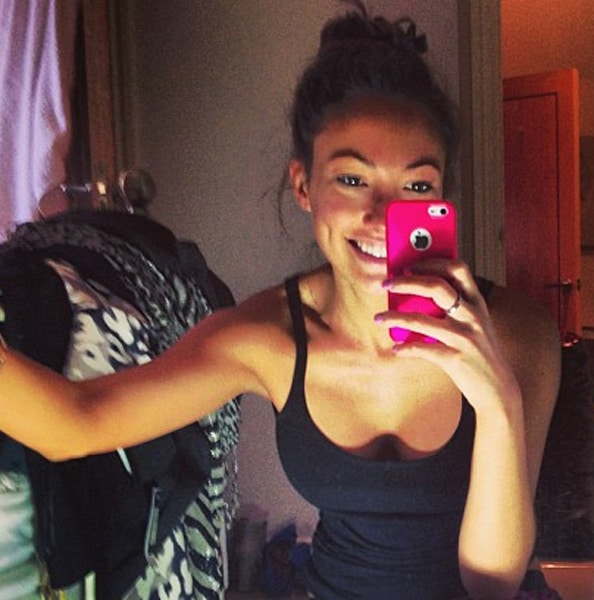 Sophie Gradon, a former Miss Great Britain has caused some hearts to flutter when she posted a recent ad seeking a room mate.
With her current landlord selling up, Sophie , 27, has had to now set about looking for new housing quarters. The question of course is what type of housing and with whom and will Sophie's new room mate be able to deal with her unique particular foibles?
Wrote the beauty in a recent ad on a a spare room website page:
Titled 'Girl about town looking for flatmate who knows how to have fun.'
If you are positive and considerate and know how to have fun then we'll get along just fine 😀
I work Mon to Fri for a digital marketing agency based at Hoults Yard. On weeknights I generally chill out. I (try to) go to gym, cook good meals / eat take out, watch movies (flick through netflix for an hour before giving up and watching some rubbish reality TV).
I'm extremely sociable and love nothing more than a good night out or drink in the house on a weekend with some chilled house music, candles & good vibes.
I'm not a serious person, i like to laugh, a lot.
I have zero tolerance for complainers or negativity!
Have to leave my current place because the landlord wants to sell 🙁 and thats it really 🙂
Cheers!
Sophie Gradon x
ps. I smoke socially but do not like it in the house! I swear like a trooper (but the most honest people often do, apparently) and I occasionally walk round in minimal clothing, so if easily offended do not contact.
Interestingly Sophie's ad has received a lot of responses from males. The former pageant winner, underwear model and marketing manager has a penchant for dating athletes, including rugby star Danny Cipriani before moving on account of him being 'too boring.' Indeed.