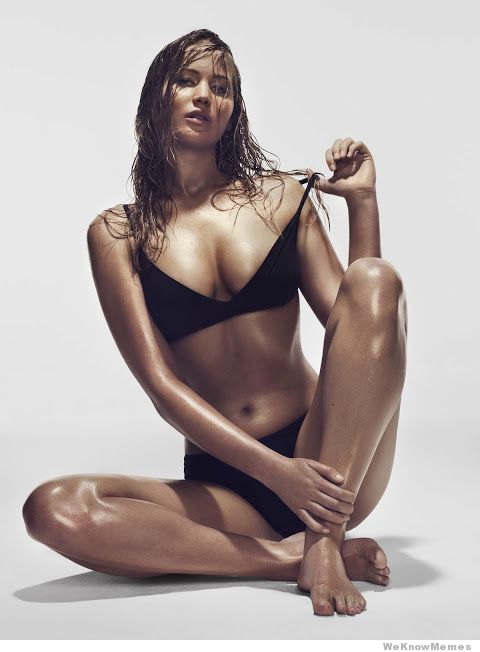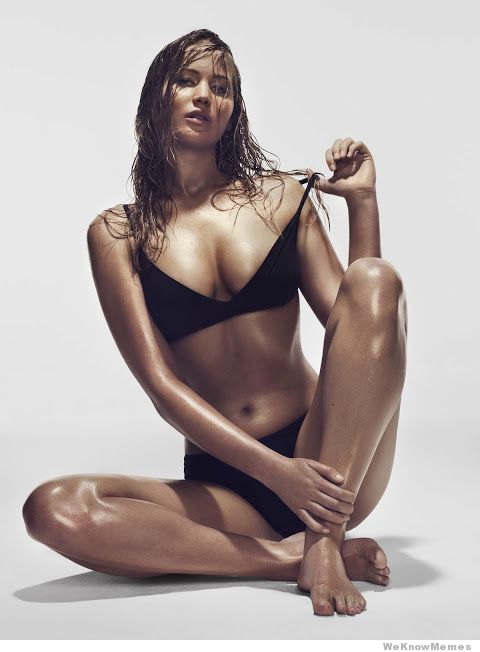 It's a question that is daunting web publishers. Are they legally obliged to take down Jennifer Lawrence naked photos and if so under what legal pretense are they compelled? Yet complicating matters is who owns said images and to what extent are publishers legally liable given a 'safe harbor' clause provided by  the Digital Millennium Copyright Act that governs the online distribution of photos, video and text?
(NSFW) Joy Corrigan warned Apple leaked images were stolen. May sue now? 
(NSFW) Hayden Panettiere naked pictures via 4chan leaked. 
Jennifer Lawrence naked. Why we took down the images. 
Reddit bans TheFappening after new Jennifer Lawrence leak threats. 
Jennifer Lawrence leaked pictures leads to New Zealand internet collapse. 
New Jennifer Lawrence naked photos released says TheFappening twitter account
The law, known as the DMCA, requires websites and other Internet service providers to remove content believed to be infringing on a copyright after being notified of a violation by the copyright owner. In such instances it is ultimately up to the entity making the complaint to prove that they are indeed legally the owner of said infringing material, an issue which may haunt a variety of the individuals embroiled in the Celebgate scandal.
Nevertheless websites have been pulling the naked photos of Lawrence and other victims of the high-tech theft presumably because they are being notified of copyright violations or because the images violate the sites' terms of service. At present we maintain the right to post the disputed images The copyright infringements are fairly blatant: The photos were likely taken by either the celebrities themselves or by someone else besides the thieves who hacked into their online accounts to heist copies stored on computers for online backup services such as Apple Inc.'s iCloud.
That said, most legal experts question whether requiring Internet companies to review content more vigilantly before it's posted would be worth setting precedents that could stifle free expression.
Told Bruce Sunstein, a Boston attorney specializing in intellectual property rights: 'If there is anything the American public dislikes more than an invasion of privacy, it's censorship.'
The leaks have since fostered a discussion as to what extent web publishers are accountable for what necessarily appears on the web and if they are made to be held accountable one wonders to what degree most publishers would choose to err on caution and decline on reporting news, raising discussion and what is necessarily fit to be printed. Issues that could limit the freedom of the web and freedom of expression as content creators and facilitators re assess their willingness to go live for fear of inciting legal action….
Kaley Cuoco: New leaked naked pictures appear in second released wave 
Jennifer Lawrence naked pics set to appear in gallery show. But is it legal? 
Why you should click on Jennifer Lawrence naked pictures if you want to. 
Porn sites refuse to take down Jennifer Lawrence naked leaked images 
AnonIB: Were Celebgate photos the result of an underground hacking and trading ring? 
TheFappening: McKayla Maroney leaked naked photos are child porn says lawyer 
OriginalGuy, Jennifer Lawrence leaked naked hacker is on the run. 
Apple calls celebrity leak hack a targeted attack not a software flaw 
(NSFW) Victoria Justice leaked naked pictures. Fake or real? 
(NSFW) Ariana Grande leaked naked pictures. Are they fake? 
(NSFW) Mary Elizabeth Winstead leaked naked pictures. Twitter trolls blame her 
(NSFW) Jennifer Lawrence video leaked. Seeking paypal donations 
(NSFW) Brie Larson leaked naked pictures. 
(NSFW) Aubrey Plaza leaked naked pictures. 
(NSFW) Kate Upton leaked naked pictures via 4chan. Threatens to sue. 
(NSFW) Kirsten Dunst leaked naked pictures. Tweets anger at Apple iCloud 
(NSFW) Kaley Cuoco leaked naked pictures and video. 
Selena Gomez topless. Are the hacked photos real?
(NSFW) Jennifer Lawrence naked pictures. 4chan hacker has 50 pictures and erotic video 
Is Scarlett Johansson leaked photos sentence of ten years too harsh?
Computer hacker who leaked nude photos of Scarlett Johansson gets 10 years.