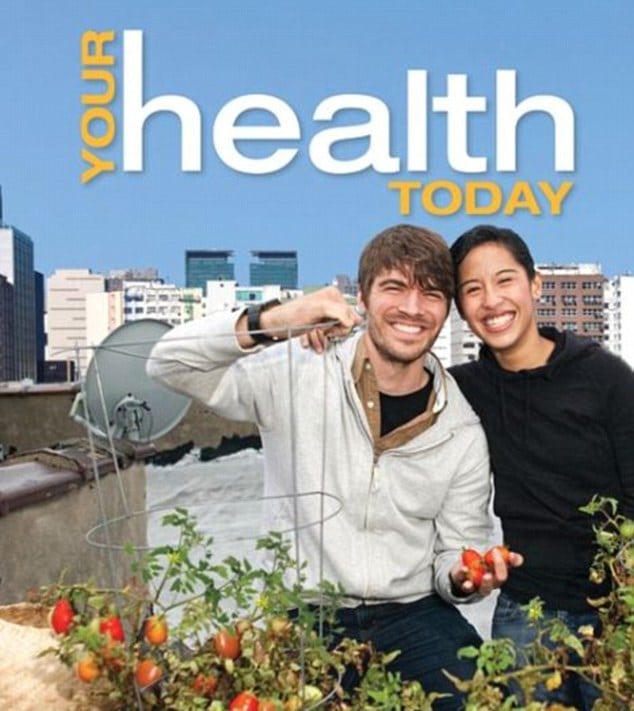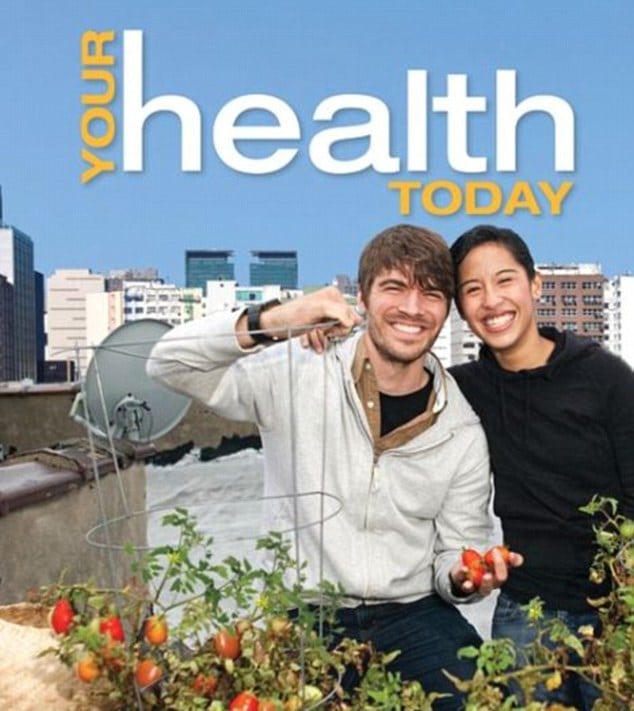 Dissent has come to be caused with one 9th grade health textbook, Your Health Today after concerned Fremont, California parents took to petitioning a school curriculum handbook arguing that its content is too risqué and encourages sexual fornication.
The fissure came after the book came to be approved by the school board in June as an updated text to be used in health classes in the Fremont Unified School District, to replace a previous textbook which was 10 years old (and presumably not reckoning with today's mores in the age of the internet and wider culture).
To date, over 1900 nervous parents have signed the petition demanding that the textbook be removed from the supplemental material for health class.
Tells the petition (brace yourselves kids): 'exposes youth to sexual games, sexual fantasies, sexual bondage with handcuffs, ropes, and blindfolds, sexual toys and vibrator devices, and additional instruction that is extremely inappropriate for 13 and 14 year-old youth.'
In its defense Superintendent Jim Morris stressed, 'the book does not constitute the health curriculum — it is a tool to assist the instructor in teaching the standards.'
Morris would also tell that parents who are upset about the book can elect to  have their children opt out of health class.
Told school board  President Lara Calvert–York via sfgate: 'Yes, it talks about masturbation,'
'We really want them to have a safe place to get facts about their bodies and how to handle things and how they need to be mature to deal with these things.'

What should also be understood whilst the book does cover what could be considered trigger happy sexual experimentation, it also covers many other topics that serve to help  raise awareness to mental and physical well being, fitness, nutrition and including as it turns out sexual well being.
Nevertheless the supplemental does raise concern as to what constitutes appropriate discourse for 14- 15 year old children who whether we want to admit it or not are beginning to explore their sexuality. Should a 14 year old necessarily be learning about how a vibrator works from a school handbook?
Then again dare we wonder that they have already come to learn about such 'naughty and nasty' things by simply going to the web, passing by any Barnes and Noble bookstore (50 shades of Grey), looking up at the billboard to see hot and heavy sweating panting or the many myriad of suggestive editorial content that passes for cultural ennui in the modern age?
Reiterated campus supervisor Michele Hartmangruber: 'I want to let everyone know, if you think sex isn't happening with your freshmen, you need to take your blinders off,'
'It's happening, and it's happening in the corners, in the bathrooms, in the cars, in the parks and even on the 50-yard line in front of everyone.'

Should we pretend that sex doesn't happen, should we pretend that healthy sex only involves heavy petting, kisses on the cheek and chocolates and roses, or should a healthy straight up education be willing to explore the many facets of what constitutes human sexuality?