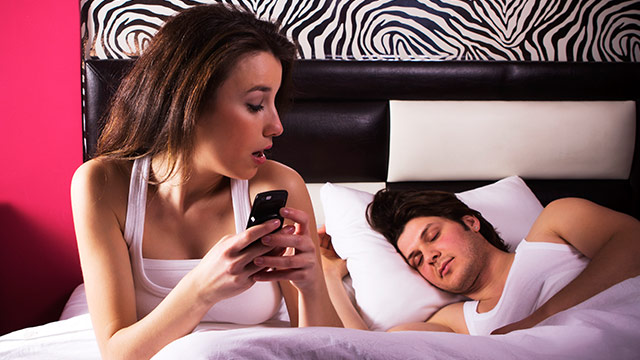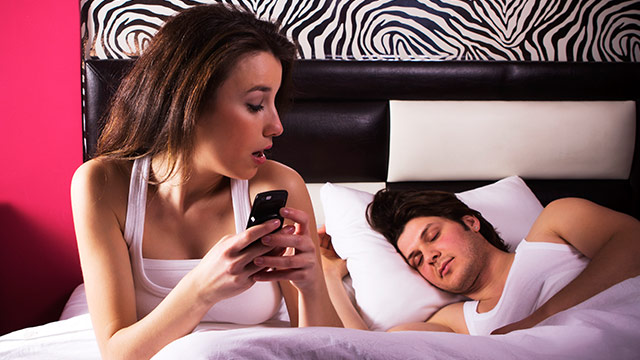 A new study has revealed that married women only have affairs because they are bored in the bedroom.
Contrary to common wisdom, married women who cheat do not do so because they feel unloved by their partners, in fact on the contrary, nevertheless their sexual desires are not being fulfilled.
Instead the new study whose results came to be presented at the 109th Annual Meeting of the American Sociological Association tells middle aged married women who have affairs are seeking 'romantic passion.'
AshleyMadison reveals where the top cheaters live
Why Banana Republic is where cheating wives prefer to stop
Married couple defend their cheating website, insist it is a 'public service.'
In gaining their results, the study involved interviews with 100 women who used a dating site for married people.
They were all heterosexual, married and aged between 35 and 45.
Two thirds of the women – 67 per cent – said they sought an affair on AshleyMadison.com in a bid to spice up their sex lives.
Only 47 per cent discussed the number of potential suitors they were searching for – but of those who did, all wanted to cheat with just one man.
According to Anderson, another reason why women might seek monogamy within their infidelity is that some women need to be emotionally connected to a lover in order to have fulfilling sex.
The study would also reveal the cheating women had no desire to divorce their husbands – and several even spoke of their 'love' for their partners.
Lead author Professor Eric Anderson, of the University of Winchester, who also serves as Ashleymadison's chief science officer said: 'Being happy in marriage is far different than being happy in bed.'
'The most surprising finding is that none of the 100 women were looking to leave their husbands.
'Instead, they were adamant that they were not looking for a new husband. Many even stated their overt love for their husbands, painting them in a positive light.'
Professor Anderson would also tell that, 'the most predictable thing about a relationship is that, the longer it progresses, the quality and the frequency of sex between the couple will fade.
'This is because we get used to and bored of the same body.'
Prof Anderson added that the findings challenge the idea that women have affairs because they feel 'something is wrong with the emotional aspect' of their marriage.
The results of the latest study comes days after a UK study revealed a quarter of Britons have had an affair and most are not satisfied with their sex lives.
One in four people admitted to being unfaithful at one time in their lives and a fifth of those surveyed felt tempted to cheat in their current or past relationships.
Meanwhile, nearly one in three men and more than one in five women claimed to have had more than ten sexual partners.
The figures were released by the charity Relate in a report called The Way We Are Now, which documented the state of the UK's relationships in 2014.
above image found here