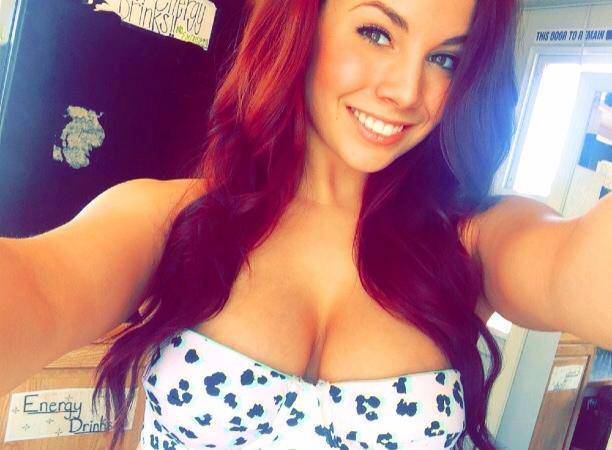 Carmela Panico of  Java Juggs and Twin Peaks has been charged with laundering up to $2 million in just three years through her espresso stand outlets because her baristas were performing sex acts told prosecutors.
Snohomish County, Washington prosecutors would also charge the 'madam' with prostitution charges arguing that the coffee stands were in essence drive thru brothels.
Java Juggs owner had sex with cops who promoted prostitution
It's time to watch a police home video of Java Juggs baristas cuddling their breasts in your face.
Espresso Stand Busted for Prostitution
Authorities would reveal that Panico's baristas made money mostly on tips, saying they could earn hundreds of thousands of dollars. Baristas could make up to $14 for baring their breasts or genitals and charged more for sex acts, according to charging documents.
Court documents would also reveal Panico,  a former stripper hired employees with stripper or escort experienced and fined the women if they didn't wear high heels, maintain a tan or wear makeup, according to the Everett Herald newspaper.

Told Snohomish County deputy prosecutor Bob Hendrix via a KOMO-TV report: 'Panico's businesses were driven by prostitution and lewd behavior.'
Carmela Panico's attorney told Snohomish County Superior Court that her client she left the coffee business and sold some of her stands and leased others.
Authorities allege that Panico hadn't reported her full earnings to the Internal Revenue Service by dealing in large amounts of cash. A search at Panico's home last year resulted in the seizure of nearly $250,000.
But it gets better.
The investigation has also led to the prosecution of a veteran sheriff's sergeant. Darrell O'Neill is accused of tipping off Panico and her workers to police scrutiny in return for sexual favors. O'Neill resigned after his arrest last year and has pleaded not guilty. His trial is scheduled for November.
Authorities allege that baristas had a certain dollar amount they were supposed to make for Panico, and the rest the women could keep.
'The sales goals were effectively rent that the girls paid to have the opportunity to perform lewd conduct or acts of prostitution,' Hendrix wrote.
The documents say that Panico could deduct money if the women failed to wear high heels throughout their shifts, did not have a tan or failed to put on makeup.