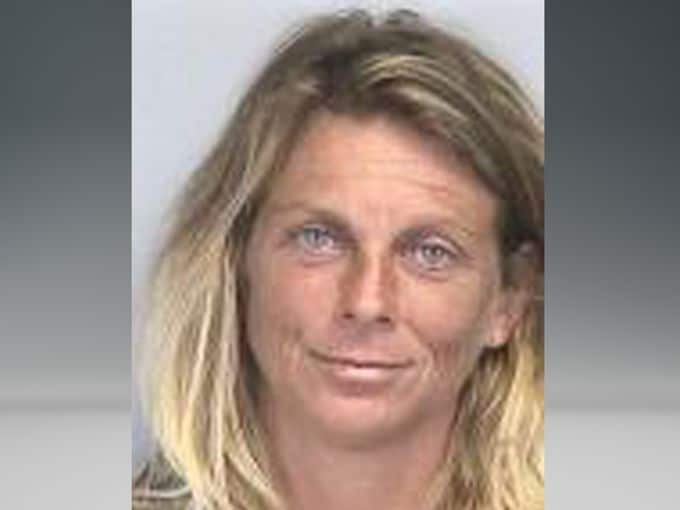 April Newcomb, 42 of Brandenton, Florida has raised eyebrows after she came to be arrested having public sex with her 20 year old boyfriend, Brandon Tinyes.
The mother would come to be arrested after her and her younger lover were spotted having sex by the side of a truck at a 'Beef 'O'Brady's parking lot circa 6pm.
When approached, the couple told 'they were friends and having sex'. 
For their troubles the pair were arrested and charged with lewd and lascivious behavior and exposure of sexual organs. Quite possibly interesting after dinner banter if one were inclined…
April Newcomb would also be hit with the additional charge of marijuana possession. She would come to be freed after posting $620 bail.
That said what makes Brinkley Davies' arrest that more beguiling is the fact that the mother came to make headlines back in 2010 when she was booked with delinquency charges after video of her  encouraging her teenage daughter in a fight  with another teenage girl came to make the rounds.
In that video April Newcomb could be heard yelling 'Don't fucking stop' and 'punch her in the fucking body'. 
At the time our collective hero would plead no contest to a charge of delinquency of a minor before being sentenced to 75 community service hours.