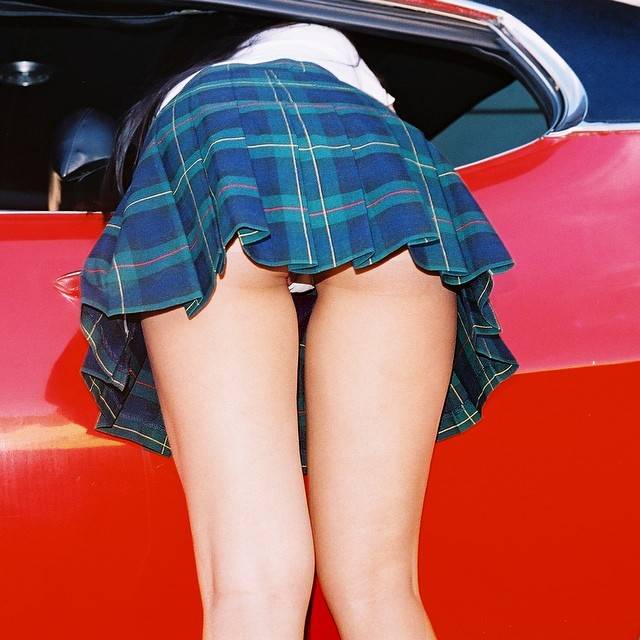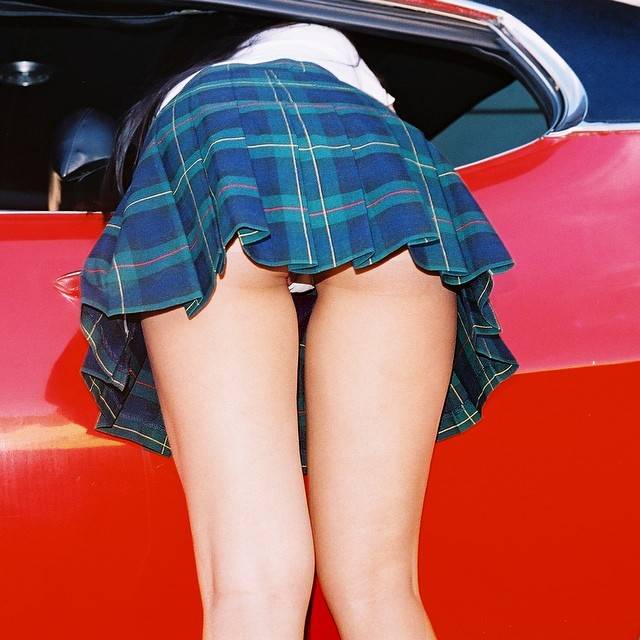 American Apparel has once again caused uproar over its latest advertising campaign as it has has brought out a back to school 'Lolita' campaign that has many observers livid and accusing the outlet of blatant sexism.
Made in Bangladesh American Apparel spark controversy
Is this American Apparel Ad too sexy for your tastes? Say yes cause it got banned anyway…
American Apparel's new model Jacky has endless legs, killer cheekbones and grey hair…
American Apparel uses transgender model for its latest campaign.
American Apparel back to exploiting women.
American Apparel: not even pretending to make actual clothes since 1998.
American Apparel wants to share with you how much it has objectified the female form in its newest campaign.
The furore comes over the fashion chain's newest 'back to school' range of mini skirts, featuring models posing in an array of school settings.
One advert shows a girl wearing a cropped blue sweater and a leather mini skirt in front of school lockers, while another features three models dressed in short skirts and long white socks.
And one girl is even donning a cropped top and a short pleated skirt similar to the one in the slated Instagram photo.
In the look book, the retailer tells students: 'Your first assignment is to dress accordingly.'
But it's perhaps the visage of a young woman bending over in a car in a green plaid skirt with her bare legs, her underwear and part of her buttocks on display which has caused the most uproar.
Told another user: 'American Apparel with these 'back to school' basics. At what high school do those clothes pass dress code? Not mine.' 
Wrote another twitter user: 'American Apparel – their 'back to school' skirts fuelling Lolita fantasies and rampant sexism a plenty.'
And there were these responses too: @reading_woman have you seen American Apparel's advertising for their back to school range? It's genuinely horrifying: dangerous misogyny
Based on the classic novel of the same name by author Vladimir Nabokov, the term 'Lolita' refers to a young girl who is sexually precocious.
On Instagram, one girl, using the handle 'wordjamming', wrote: 'Never thought @americanappareluk would need to resort to porn to sell. Underage porn nonetheless. Shameless.'
And another, 'aislingkie', declared: 'Objectifying much @americanappareluk.'
Whilst the fashion retailer has in the past thrived on controversy off the back of previous questionable campaigns in the past, it remains to be seen if the latest anti American Apparel sentiment will be enough to give the outlet the marketing triumph it seeks to drive sagging sales of late.
Interestingly since furore over the latest American Apparel lolita campaign has come to the fore, the outlet has removed the photo of a model sporting a miniskirt bending into a car from Instagram whilst at the same time shortening its 'Back to School' slogan to BTS.
Dov Charney sued for quarter billion dollars by teen employee over forced sex.
American Apparel want to share with you their latest photo shop faux pas.
American Apparel push boundaries with topless swimwear ads.
Are you ready to be an American Apparel model?
It's confirmed Abercrombie and Fitch wont hire you either unless you are drop dead gorgeous.
American Apparel wants to let you know you need to be photogenic before they hire you.