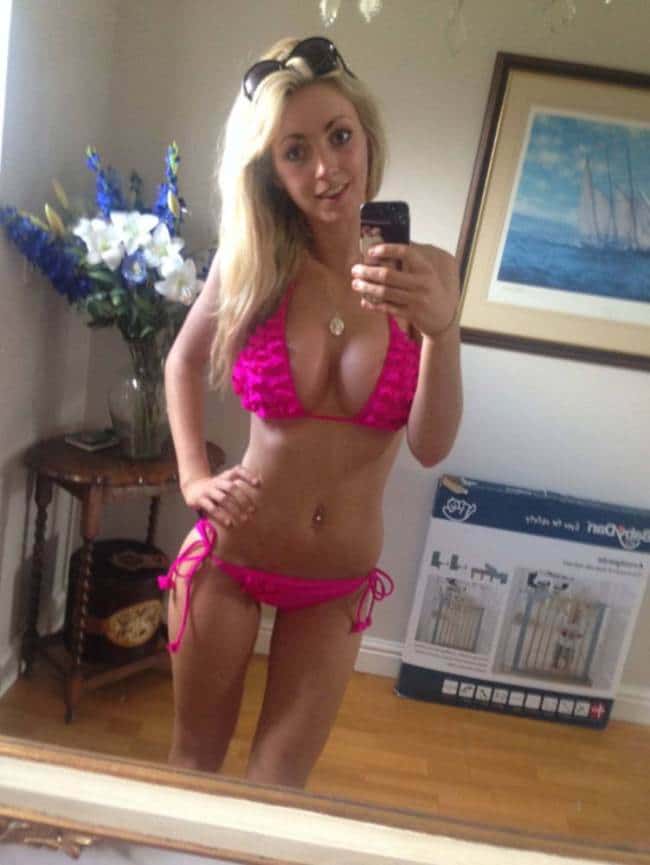 Tamsin Wade, a Suffolk, U.K. woman has told that obtaining breast implants has made her a better parent. A much better parent in fact because now that Tamsin has gone from a 'paltry' A to a 'normal' G she once again has the self confidence required to be seen in public and simultaneously raise her two year old son with aplomb.
Told the 19 year old mum via the UK's DailyMail: 'Since having my boob job I have been so happy,'
'I was unable to go swimming with Finley as I felt so self-conscious. I was forced to wear baggy clothes to hide my figure and getting into a bikini made me feel so uncomfortable that me and Finley had never been swimming.'
Before her pregnancy, Tamsin Wade was a D cup, but after the baby was born, she was forced to resort to her natural state, a 'deflated and uneven 32AA.'
Yes I know kids, life is unfair.
Reiterating: 'I started to shy away from going out at all as I just felt so bad about myself.
But that of course immediately changed after another round of surgery post pregnancy. Surgery which Tasmin Wade came to pay with an $8,500 bank loan (5000 pounds).
But it was well worth it. Very well worth it as Tamsin now confides she is once again able to show her face about town as she has recently taken to joining her son swimming, along with joining parent groups
Wade's loan payments are around $240 a month but that's a sacrifice she's willing to make to be a better parent. She's also excited that she no longer has to deprive her toddler of the holiday abroad that he's no doubt always wanted.
'I feel comfortable to take him abroad now too as I won't mind wearing skimpy clothes and bikinis … We will probably go on a last minute holiday,' she said.
"Finley has always been my number one priority, but now I don't let anything hold me back from being the best mum I can be."
Isn't it time you became the ever dedicated mother your children know you to really be….?