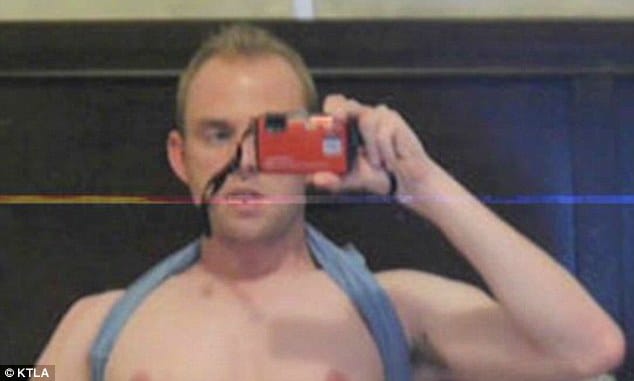 Richard Rosa, a California science teacher has found himself in a compelling conundrum after the Pasadena, California teacher came to find that his email had been hacked, leading to the awkward dissemination of naked selfies to nearly 300 of his students.
Pursuant to the hack, Rosa would come to find that up to 4 sexually explicit selfies of the John Muir High school teacher had come to now reside in that of 287 inboxes come July 10. The emails would come to be titled, 'enjoy.'
Brief pause whilst we all digest and contemplate one science experiment gone awry.
Exhaling and continuing….
Told Lt. Ed Calatayud: 'Essentially the teacher is a victim,'
'The teacher's (school district) email account was essentially hacked, and unlawfully used for the purpose of sending out these photos.'
In California it is a misdemeanor offense to distribute sexually explicit photos belonging to another person, punishable by up to six months in prison, a fine of up to $2,000, or both.
Police said they were eyeing one individual.
Meanwhile, the Pasadena school district has publicly apologized for those who received the illicit content.
"If you received this email, I would like to apologize for any harm this email might have caused and want to assure you that we are working with the relevant authorities to investigate the matter,' said the email, obtained by the Pasadena Weekly.
Although the images were said to be risque, the Los Angeles Times has affirmed that Richard Rosa is not in any danger of losing his tenure at the school.
Still, one concerned student has since launched a MoveOn petition "to help give Mr. Rosa a fighting chance to keep his job."
As of Tuesday afternoon it's received 443 signatures.
'Mr. Rosa is one of the most professional teachers I know and I would hate for a great teacher to lose a job based on a mistake that may have been an accident," the petition said.
Hopefully the compelling nude selfies will help Richard Rosa land even more fans….