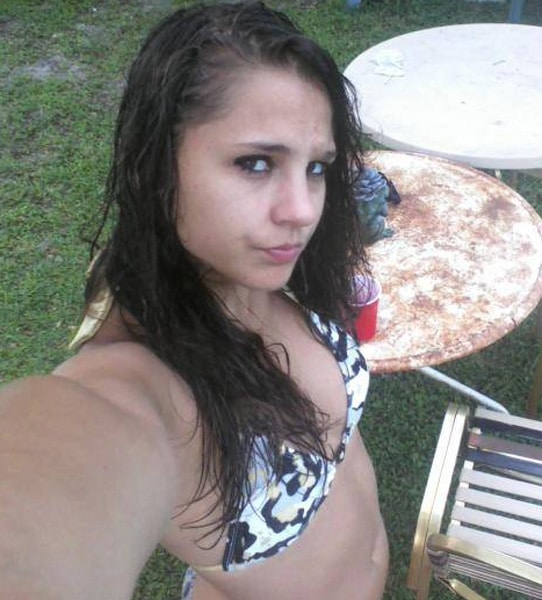 Kelly Mae Maass, a 19 year old Ocala, Florida woman has come to be arrested after being accused of having sex with a 14-year-old boy at her house.
The woman faces charges of lewd and lascivious sexual battery on a child, according to a Marion County Sheriff's Office report. She was taken to the Marion County Jail Monday after being interviewed by Detective Frank Scala.
Jail records would show that Kelly Mae Maass was released from custody late Monday night after posting $15,000 bail.
A week before her arrest, a woman reported to the MCSO that her son had been sexually abused by Maas at Maass' home in the 1800 block of Northwest 119th Court.
Scala interviewed the boy, who told him they were friends at first and that he later began dating her, according to the MCSO report. The boy said he went to Maass' house on June 20, she gave him alcohol and they had sex.
Scala interviewed Richard Moore, who also lives at that residence, who said he saw Maass and the juvenile drinking beer and later heard 'sex noises' coming from the bedroom. He also said that, during the night, Maass walked around the house naked. Her sister said she saw Maass taking a shower while the boy was in the bathroom.
Scala and Sgt. Jerry Bevan, a supervisor in the agency's Special Investigations Unit, visited Maass at her home, where she denied having sex with the boy. She later changed her story and claimed he raped her, according to the report.
Maass was then taken into custody.
Court records show that Maas is also scheduled to have a hearing in August involving a case o DUI and driving while license is suspended or revoked. The records also indicated that in May she was taken for a mental health examination under Florida's Baker Act.
According to everyjoe, Kelly Mae Maas' Facebook profile (where she goes by Kelly Lynn Maass) she went to high school in West Port High School and is currently single.

Detectives are looking for help in finding out more information about Maass' contact with children. If you have details about Maass, detectives ask you to call 352-368-3548.