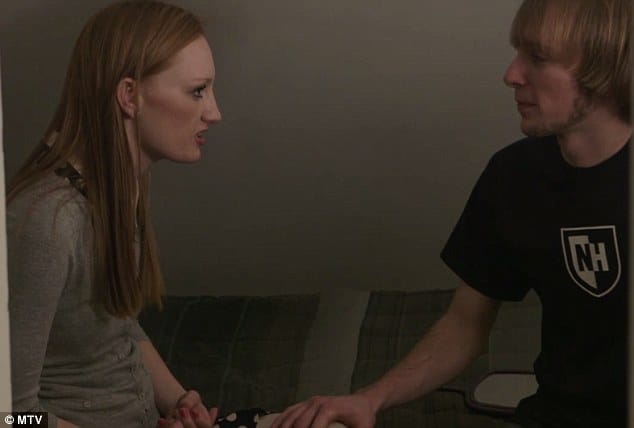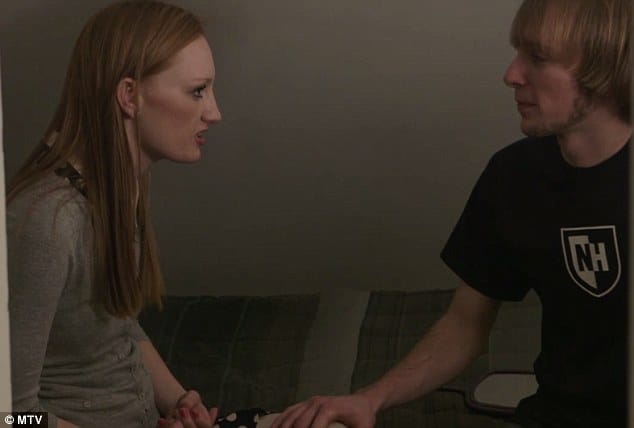 MTV's Virgin Territory a new reality show which charts the lives of young adults who have never had sex before but whom are being prodded into losing their virginity has struck a nerve amongst viewers and parents.
Premiering tonight on MTV at 11pm the reality series features 15 virgins between 18 and 23 who are either saving themselves or actively looking to have sex.
Nevertheless despite the show's kitsch premise some have come to wonder if the show is exploitative and pushing teens who may otherwise may want to hold off into situations that they may not ordinarily wish or ought to pursue.
Implicit in the show's programming is whether the the notion of virginity is being derided and negated, in essence promoting the idea of promiscuity and shaming those who choose not to validate their adulthood by remaining virgins. Which is to ask does one only really become an adult and a member of a brave new desired world once they break their virginity?
Told Melissa Henson, who works on the Parent's Television Council via Fox News: 'Based on the way it's being advertised – and, let's face it, based on MTV's history with their programming – we're not anticipating that they are going to treat the subject respectfully.'
In a trailer for the show, each star explains the reasons that they have not yet had sex.
'The first relationship is the most important, and that's my relationship with God,' says a boy named Luke, who was raised by his pastor father in a small town in Minnesota.
Of course it should be no surprise to viewers that MTV has purposefully sought out participants from traditionally conservative quarters of the American landscape.
Adds Luke who like most young adults is coming to terms with what it means to be an adult and negotiate their sexuality or the lack of it:
'The toughest part about being a virgin is not being able to have sex,'
 'Sex is something that you want to save for your wife.' 
Adds another male participant: 'I'm waiting for that special someone,'
A sentiment being echoed by other participants. A sentiment which leaves open the notion that should one have sex outside of that 'special someone' that implicitly they are less than whole. A slut if you like. And that maybe the demon which is negating many young adults from exploring their sexuality for fear of being demonized for the simple fact of exploring their sexuality. Assuming of course one ought to be able to do so in a healthy society without the expectation that they will be negated and trashed if they fail to have sex with that 'special someone.' Which says more about society than the individual who chooses to be a virgin or sexually active.
And whilst the show features young adults unsure about letting go, it also features 20 something participants desperate to lose their virginity – like Mikaela, 'a virgin on the prowl for a nice tattooed, alternative hipster to lose her virginity to,' according to her bio.
'Messy love lives, awkward parental sex talks, sexually active friends, and the pressure to give in to their temptations – all can make for a very tumultuous journey for these abstinent adolescents,' reads the MTV website.
Each hour-long episode will follow four different cast members from across the country as they navigate their lives and all the complications they face.
'MTV has a legacy of documenting the lives of young adults and openly talking about sex with thought-provoking programming,' told senior vice president of series development Lauren Dolgen.
'Through our ongoing partnership with the National Campaign to Prevent Teen and Unplanned Pregnancy, MTV will continue this tradition by elevating the discussion of responsible sexual health to include the topic of virginity in a way that our audience might find surprising.'
Still, some Twitter users have voiced their disgust at the show's invasion of privacy, with one person writing: 'Wow… they have no taste left!'
Which is probably what producers were hoping you would feel in the first place as you anxiously nuzzle up to your tv set and watch young adults negotiate the terrain of their sexuality and what that necessarily means.
Offers Alex who grew up in a small town where he felt he couldn't be openly gay, viewers of Virgin Territory are in for a surprise.
'You're going to see women who want to lose it, women who want to keep it, men who want to lose it, men who want to keep it,' he said in a statement.
'It's going to change the way that we look at how each gender wants sex.'
But the real surprise may well be how viewers react to participants choosing to explore their sexuality or not…