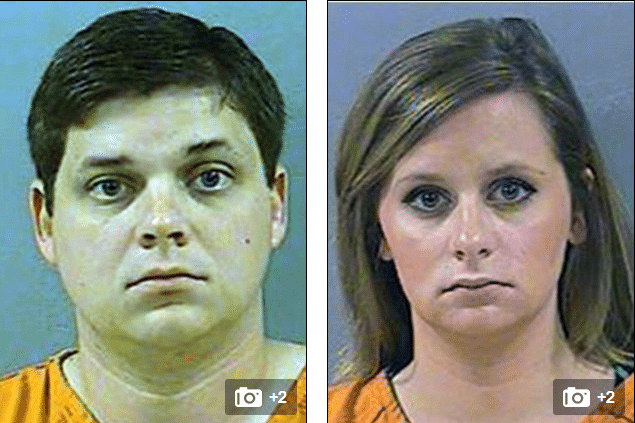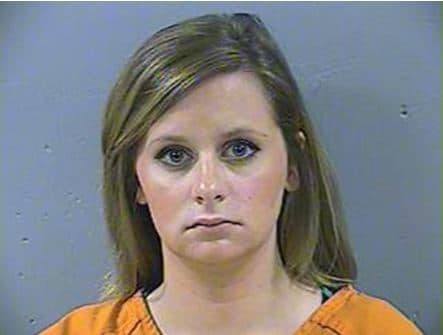 Michael Porter, 27 a Mississippi softball coach and his pregnant wife, Blair,26 have come to be indicted after they engaged in oral sex with a 15-year-old player on his team.
The former softball coach at Ridgeland High School in suburban Jackson, and his wife, Blair, 26, who taught at a nearby middle school, have each been indicted on one count of sexual battery of a child, Madison County District Attorney Michael Guest said.
The incident told the now 16-year-old girl's mother, took place between October 2013 and April 2014, with the girl's mother telling that both of the defendants engaged in oral sex with the girl.
WLBT tell that the police report noted that the girl was being contacted by the couple after school hours and that matters 'went well beyond that of a teacher student relationship.'
The mother would tell investigators she suspected that the inappropriate behavior began while her daughter was a student at Old Towne Middle School.
Pursuant to a search warrant, cops would discover both nude photos and sexually explicit language between the couple and the student.
When confronted by police, the alleged victim admitted to a sexual encounter at the couple's home and another at Ridgeland High School.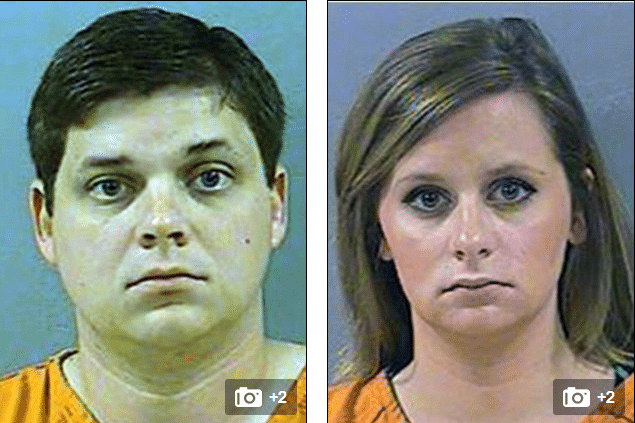 That second incident allegedly took place in the school's press box, according to Madison County District Attorney Michael Guest.
The indictment suggests that it was Blair Porter who arranged the meetings.
The couple were yesterday freed on bond pending a trial scheduled for February,
If convicted, each faces a maximum sentence of 30 years in prison.
Michael Porter's bond was set at $25,000, while Blair Porter's bond was set at one-fifth that amount because she is pregnant.
Both Porters have now been fired by the Madison County School District.
An attorney for the couple did not immediately respond to messages seeking comment.