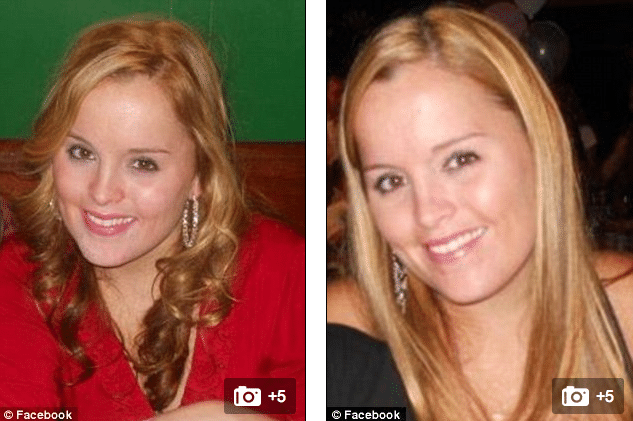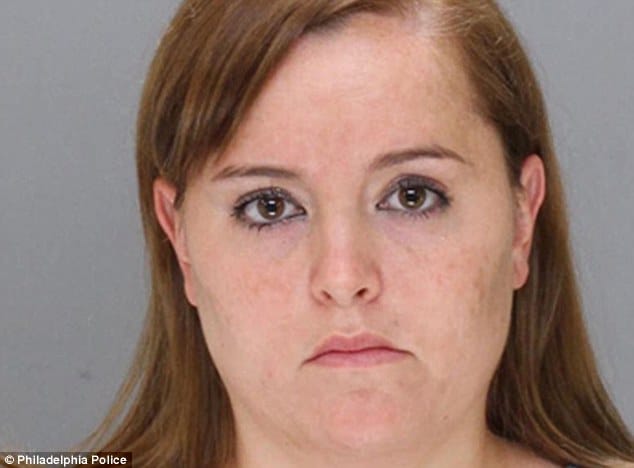 Stephanie Amato  a special education teacher from Philadelphia has been accused of having sex up to ten times with a 14 year old male student.
The 30 year old woman, a teacher at Ethan Allen School would come to hand herself in last night to a Special Victims unit who have since charged the teacher with offenses including deviant sexual intercourse, statutory sexual assault and corruption of a minor.
According to the District Attorney's office, Amato had been engaged in a sexual relationship with the boy during March and April of this year.
The  encounters purportedly took place in her car and at her home. The two were allegedly sending explicit text messages with Stephanie Amato instructing the 14 year old boy not to tell.
Tasha Jamerson, spokeswoman for District Attorney Seth Williams, called the sex 'consensual," according to the Philadelphia Inquirer.
That said, when the boy's father discovered the relationship, he pulled his son from the school.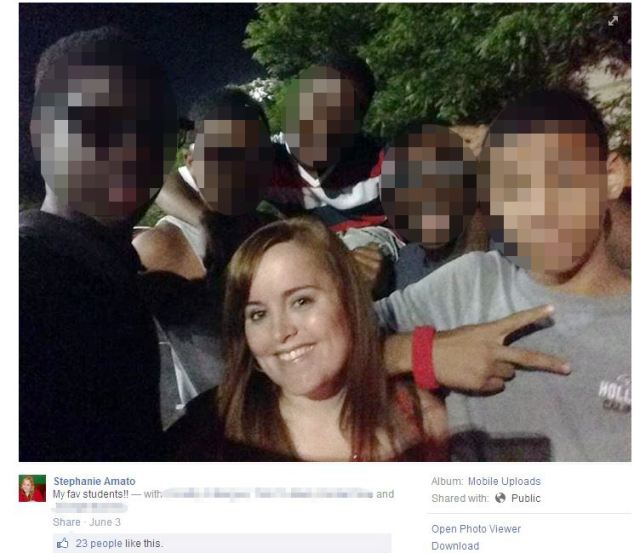 Told the father via WPVI: 'I was very upset. She took my kid's youth and I really want justice to take care of this woman,' 
 'He's not doing too well, he doesn't want to go to school. He feels humiliated, since that happened he changed.'
The allegations against Amato first came to be made in April told Philadelphia School District spokesman Fernando Gallard.
School officials then notified city and school police, with Amato being removed her from the classroom pending an investigation.
Amato, who has been a teacher for six years, was also barred from having contact with her students.
On Tuesday she posted several photos on Facebook of her posing with some of her students. One picture is captioned 'My fav students!!'
In another photo – captioned 'Fun with these kids!' – Amato is sitting in a car surrounded by four young men.
An unnamed source would also tell how Stephanie Amato would often spend time out of school with groups of her students.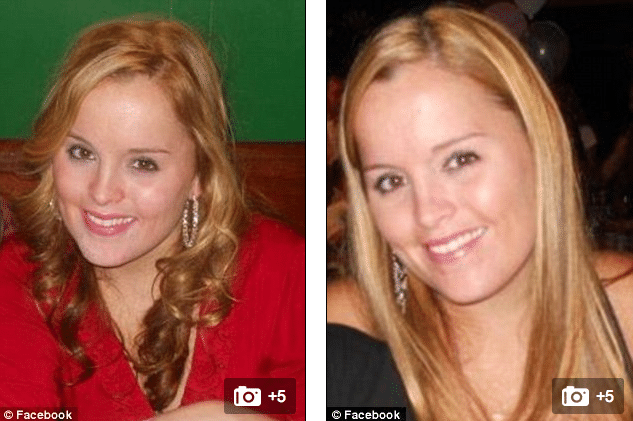 Parents were only informed of Amato's arrest through a letter sent home this week.
Principal Cassandra Houston has since told that the district is 'working closely with the Philadelphia Police Department's Special Victims Unit to ensure that a thorough investigation is conducted.'
Amato was released early on Thursday after posting 10 percent of bail set at $125,000.
She is currently suspended with pay, but after an administrative hearing next week she could lose her pay amongst other things…