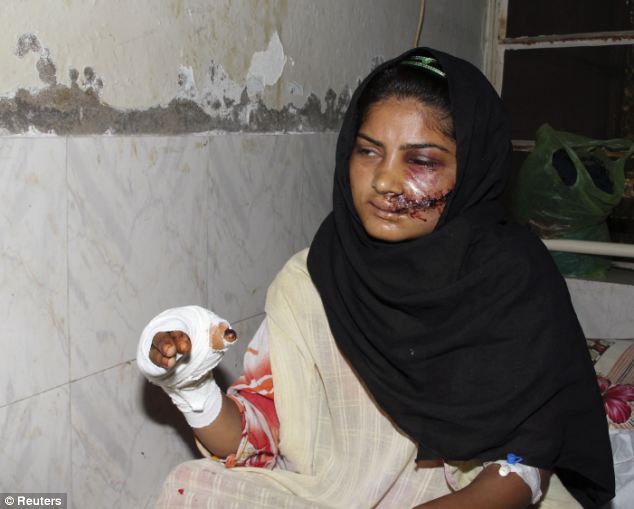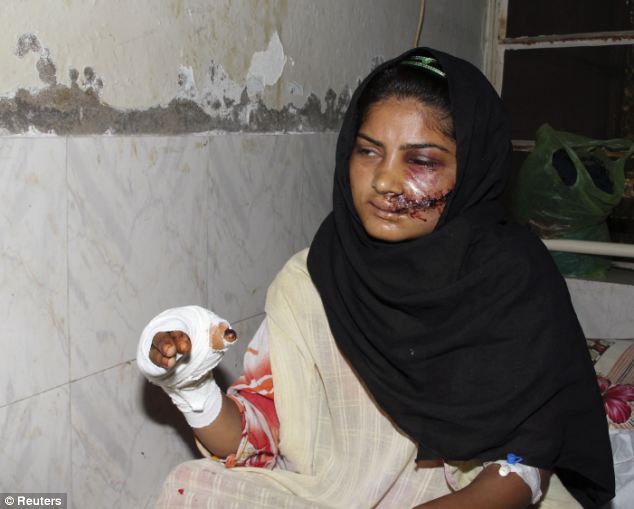 Saba Maqsood, a Pakistani girl has survived an honor killing at the hands of her own family after marrying the man she loved.
The girl would come to be attacked by her father, uncle, brother and aunt before she was tossed into the canal, told Ali Akbar, a spokesman for police in Hafizabad, Punjab province.
The incident comes just a week-and-a-half after the broad daylight 'honor killing' of another woman in a city centre drew worldwide condemnation.
Farzana Parveen, pregnant Pakistani woman stoned to death for marrying the man she loved
Pakistani husband severs his new wife's legs with axe after argument
Speaking to Reuters, Ali Akbar told that the attempt on Saba Maqsood's life was 'an honour-related incident'.
Reiterated the police spokesperson:  'The victim, Saba … married her neighbor Muhammad Qaiser for love five days ago against the wishes of her family,' 
'They took her to Hafizabad, shot her twice and threw her in the canal after putting her in a sack, presuming that she was dead.'
Akbar told that the Pakistani girl was wounded in her cheek and her right hand. Her relatives fled the scene, he said, and after minutes in the water she regained consciousness and struggled to the bank, where passers-by helped her. 
Told the girl at the time of her attempt on her life: 'I was tortured and shot by my father Maqsood Ahmad, brother Faisal Maqsood, uncle Ashfaq Ahmad and his wife Sajida Bibi,'
Added Ali Akbar: 'Her condition is out of danger and we have registered a case against her family on her complaint.'
'She is a brave girl. She came out of the canal and approached a nearby fuel station from where a rescue team rushed her to hospital,' 
Police would take to raiding the girl's father's home in the nearby city of Gujranwala but all the suspects had disappeared.
The latest honor killing attempt comes in light of the fact that many conservative Pakistani families believe it is dishonorable for a woman to fall in love and choose her own husband. Women from such families are expected to agree to arranged marriages. Refusal can lead to honor killings.
While last month's incident involving Farzana Parveen garnered international condemnation, many incidents remain unreported. In 2013, 869 such cases were reported in the media, according to the Human Rights Commission of Pakistan, but the true figure is believed to be higher.
Pakistani sisters shot dead for dancing in the rain
Pakistani girl struck by axe 15 times for escaping arranged marriage wishes she had died.
Pakistan parents doused daughter in acid honor killing for looking at boy.
Pakistan woman gang raped as punishment for her 12 year old brother having an adulterous affair gives birth.
Alleged naked photo of Pakistani model ignites national scorn.
13 year old girl flees home after finding out about an arranged marriage for her in Pakistan.
British Immigrant Burned to Death, Said to Have Been Pregnant, Pakistani