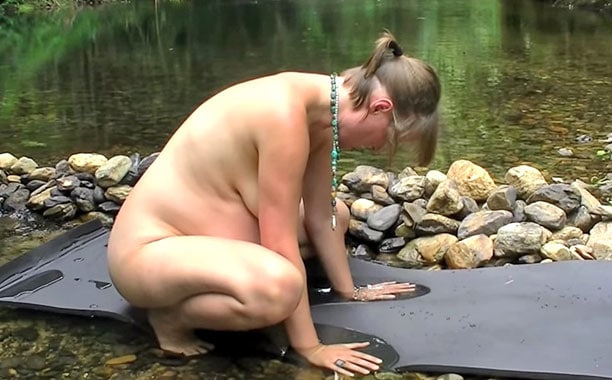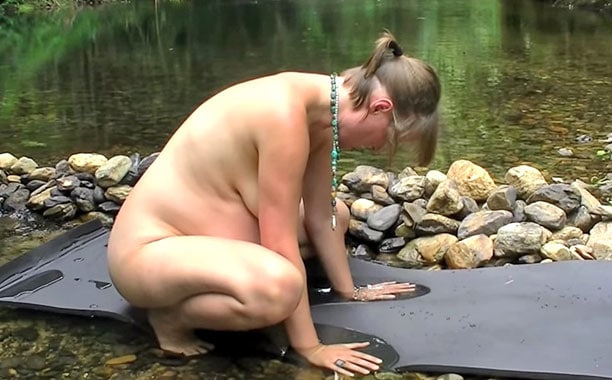 Catching a lot of attention is new Lifetime reality show, 'Born in the Wild,' which will follow young parents who forego not only hospitals during the birthing process, but also any shelter at all.
Born in the Wild will portray the men and women who decide that giving birth surrounded by only the beauty and serenity of nature and away from any doctors or modern interventions is the way to go.
Inspired by the huge popularity of a YouTube video (see below) that show a woman giving birth in a tropical creek, pundits have wondered if the show could kick off a dangerous trend that will endanger mothers and their babies alike.
'What happens when the craziest experience of a woman's life becomes truly wild, and soon-to-be parents decide to take on an unassisted birth in the outdoors?' wonders the press release.
Producers hope the answer is ratings gold as Americans accustomed to hyper sterile hospital births and who are only starting to learn of the rising trend in home births watch with dizzy attention.
Lifetime says the show's subjects may not be first-time parents and will be closely watched by crews.
Told Eli Lehrer, Lifetime's senior VP and head of nonfiction programming,
'We're taking extreme precautions to make sure the mothers and the babies are safe,
'Our presence at these births is going to make them far safer than if they were doing it on their own.'
However, critics saw the people who may feel compelled to 'try this at home,' as it were, won't have the luxury of a TV crew.
That means these impressionable souls could be in even greater danger, the position some would say the inspiration for the show was in when she documented for YouTube her own birth in nature.
Reiterated Ron Jaekle, MD, a maternal-fetal medicine specialist at the University of Cincinnati Medical Center:
'There is not a single piece of literature that we had to read growing up that didn't talk about somebody's mother or wife dying in childbirth, it was part of the national vocabulary. In the 1900s, a women died for every 1,000 babies born in the United States. Today it's .1 for every 1,000.'
The subjects of Born in the Wild have yet to be revealed, but Lehrer says there aren't all that many of them.
'I truly don't think this is something people would enter into lightly,' he says. 'This is a very specific subset of people doing this.'
Either way expect Wednesday nights to be glued in front of the television with bated breath…