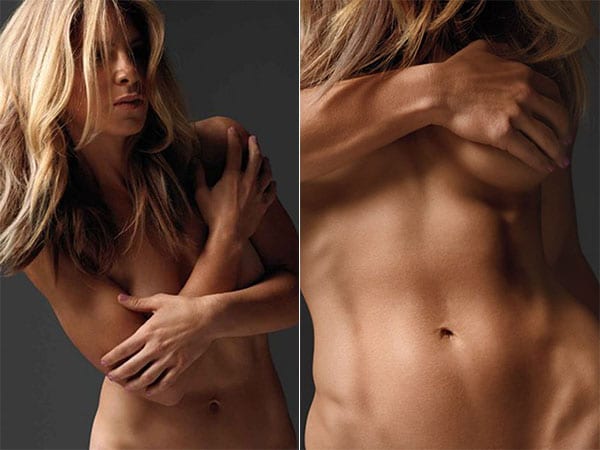 Fitness trainer Jillian Michaels of 'The Biggest loser,' spends a lot of time whipping people into shape. Which raises the interesting question what kind of shape is the fitness trainer herself in. Especially now that she hits 40?
Judging from her risqué shoot with Shape magazine, the fitness trainer has been spending a lot of time on getting the perfect body.
Tells the 40 year old: 'When I think back on my 20s and 30s, I look better now than I ever have. Yes, I'm older but I'm also wiser and that's a more intrinsic type of beauty,'
Michaels, a mother of two children under the age of five, regularly works out, and tells the magazine that a fit body is about more than just looking a certain way.
'It's important for women to have overall strength, because when you feel physically powerful, it transcends into every facet of your life,' she said. 'My best reason for having strong arms is because I love to pick up my kids.'
Adding: "Yes, I'm older, but I'm also wiser, and that's a more intrinsic type of beauty,"

Or is she?
The photo series comes at an interesting time as yet another tv celebrity/reality star has taken to shedding her clothes and affirming her self worth as a consequence of matching society demands of women. And at age 40, the implicit notion is that Jillian Michaels is certainly holding her game, although one wonders if the fitness trainer is being applauded for her stamina and discipline or for managing to appropriate herself for the sake of preferred sexualized media images?